Architectural Masters Thesis: City in a Farm
"And it is He who causes gardens to grow, [both] trellised and untrellised, and palm trees and crops of different [kinds of] food and olives and pomegranates, similar and dissimilar. Eat of [each of] its fruit when it yields and give its due [zakah/charity] on the day of its harvest. And be not excessive. Indeed, He does not like those who commit excess."
City in a Farm is a demonstration project, in Bukit Panjang, for transforming existing HDB neighbourhoods into food producing environments, empowering residents to grow their own food and becoming a food expo for learning. Food wastage is a real problem in Singapore because we are completely detached from the processes of growing food hence wasting becomes easy. Research has shown that education is key in moving forward. Henceforth, the thesis is not about food resilience but how architecture then becomes a tool to engage people in different types of farming so as to increase our appreciation for food, and reduce food waste overtime.
The thesis proposal includes interventions at the masterplan, HDB cluster and building scale. The HDB neighbourhood is chosen as most impact can be created by bringing these issues from fringe interest into our everyday. The architectural interventions adopt a timber frame structural system and utilise built surfaces and open spaces of our everyday to accommodate different food-related programs, from farming to waste composting.  The school-community building, which is part of the larger scheme, becomes a place for social-farming activities and centre for nurturing the next generation of urban farmers. 
The outcome of the thesis is a naturalised HDB environment with edible landscapes, farming pods and greenhouses which are interactive, playful, and socially-engaging, thereby also creating jobs and volunteer opportunities close to homes. Bukit Panjang therefore becomes a beacon of an example for other neighbourhoods and a building block towards the greater national agenda of City in a Farm.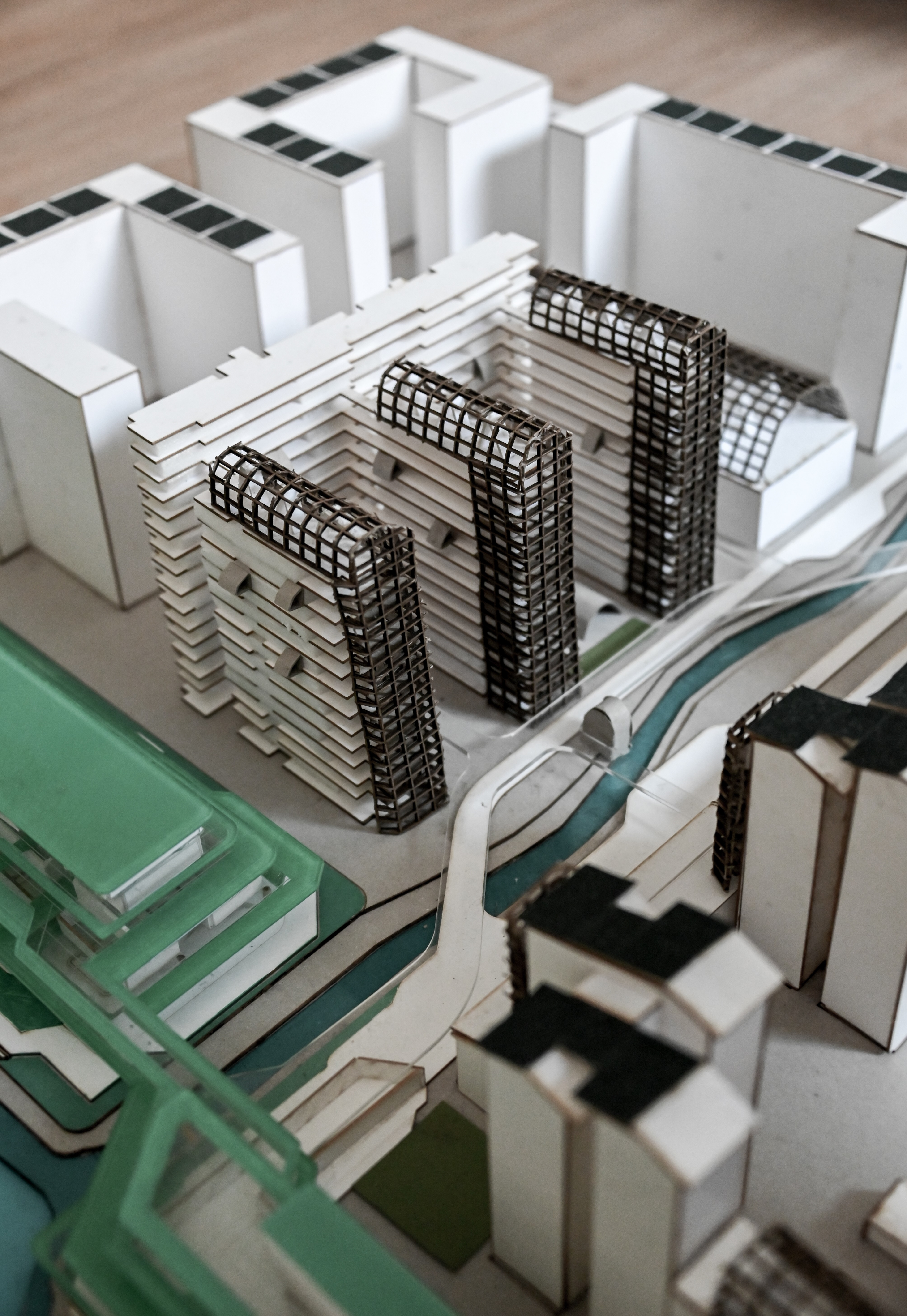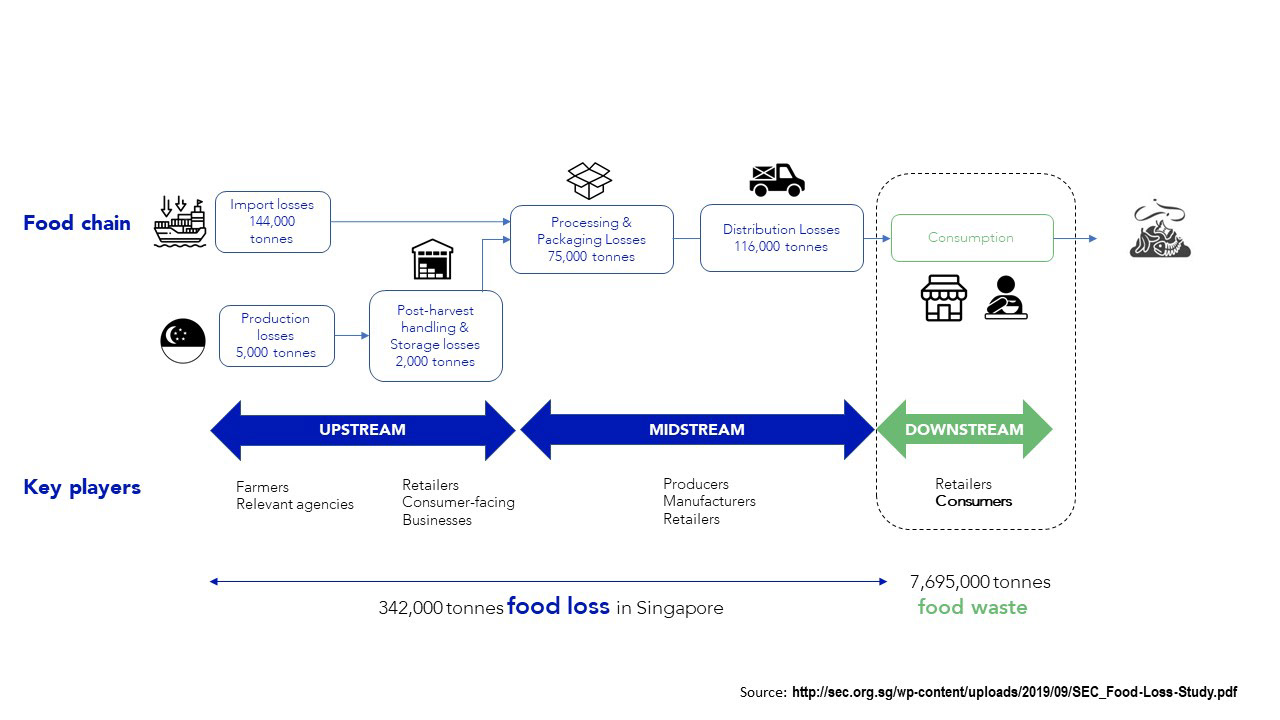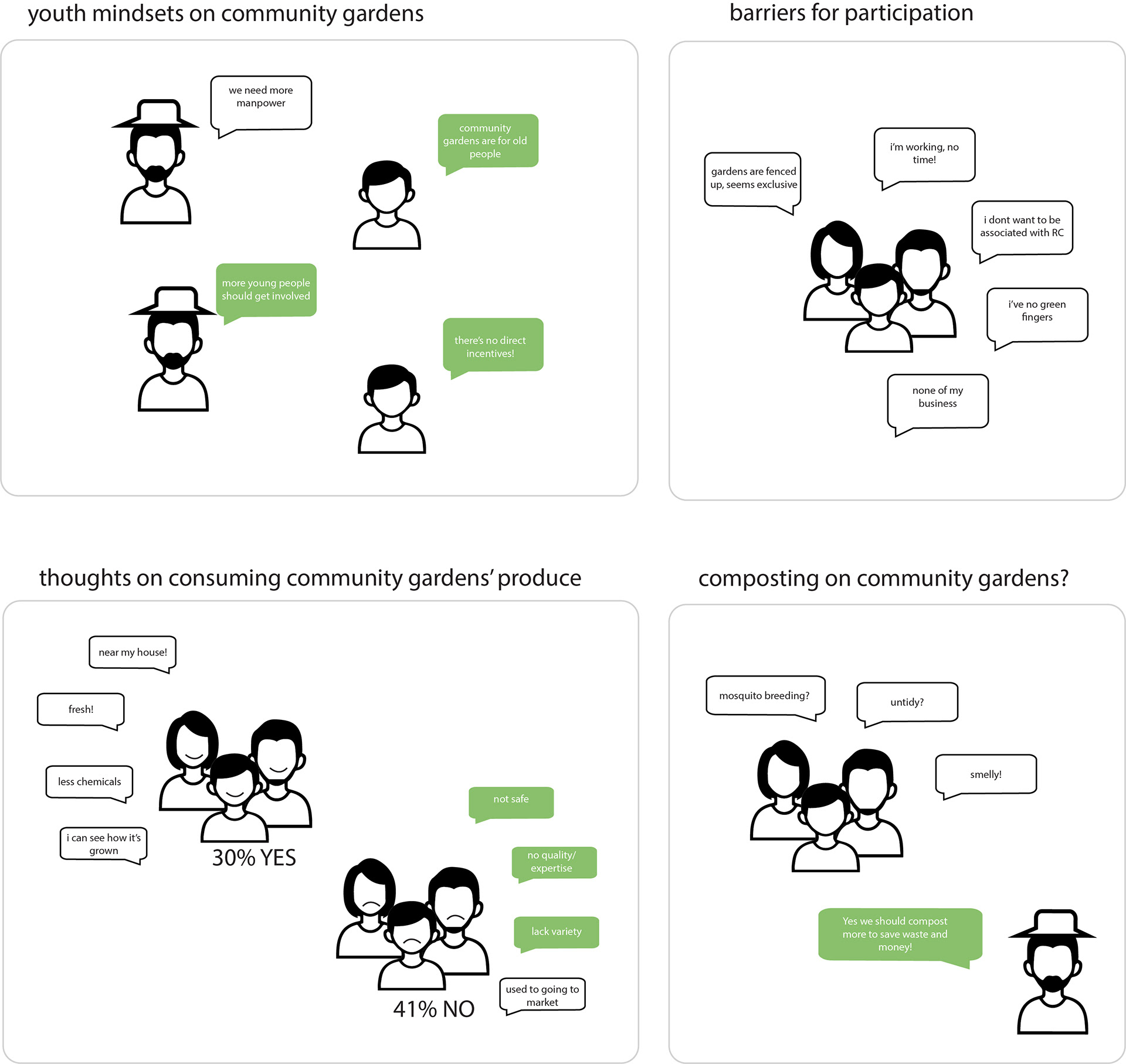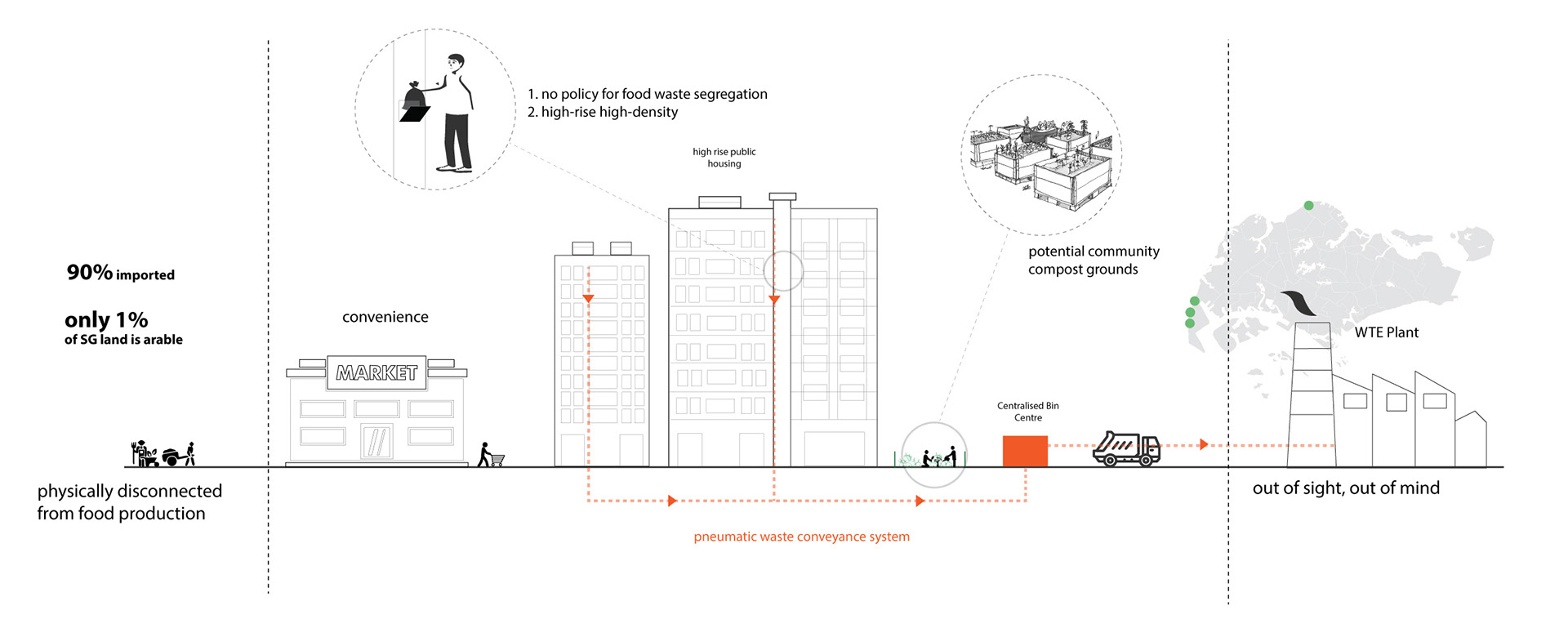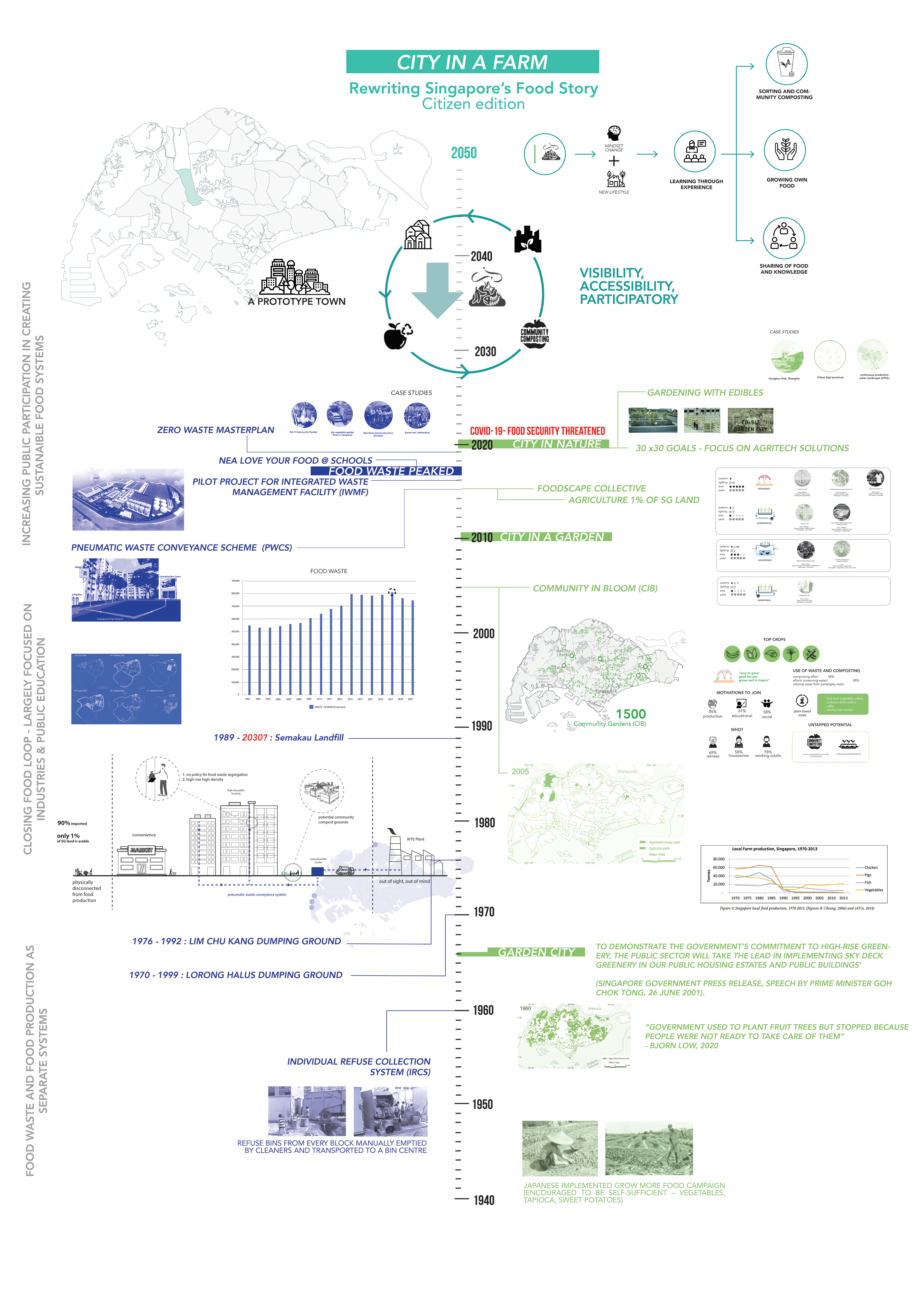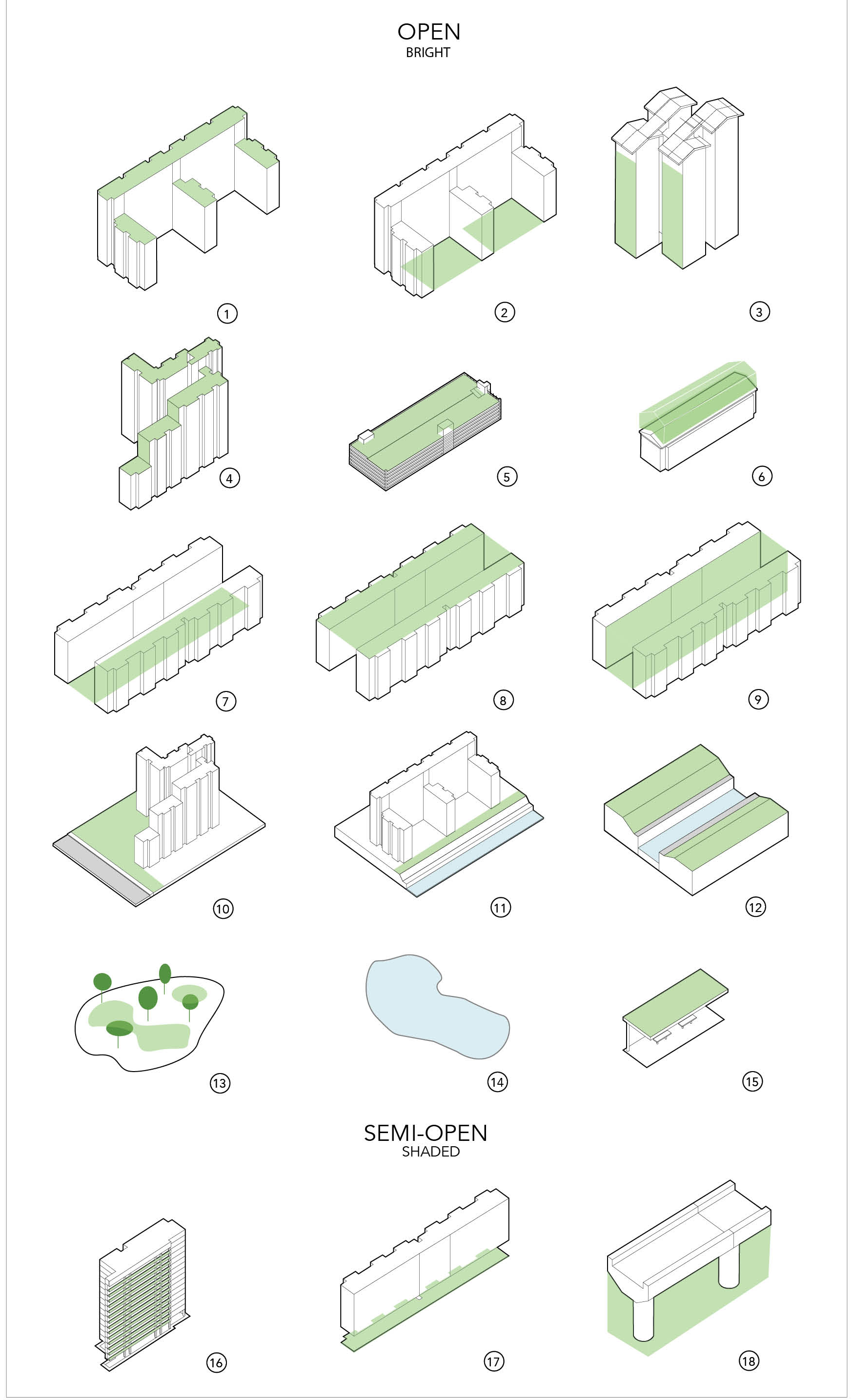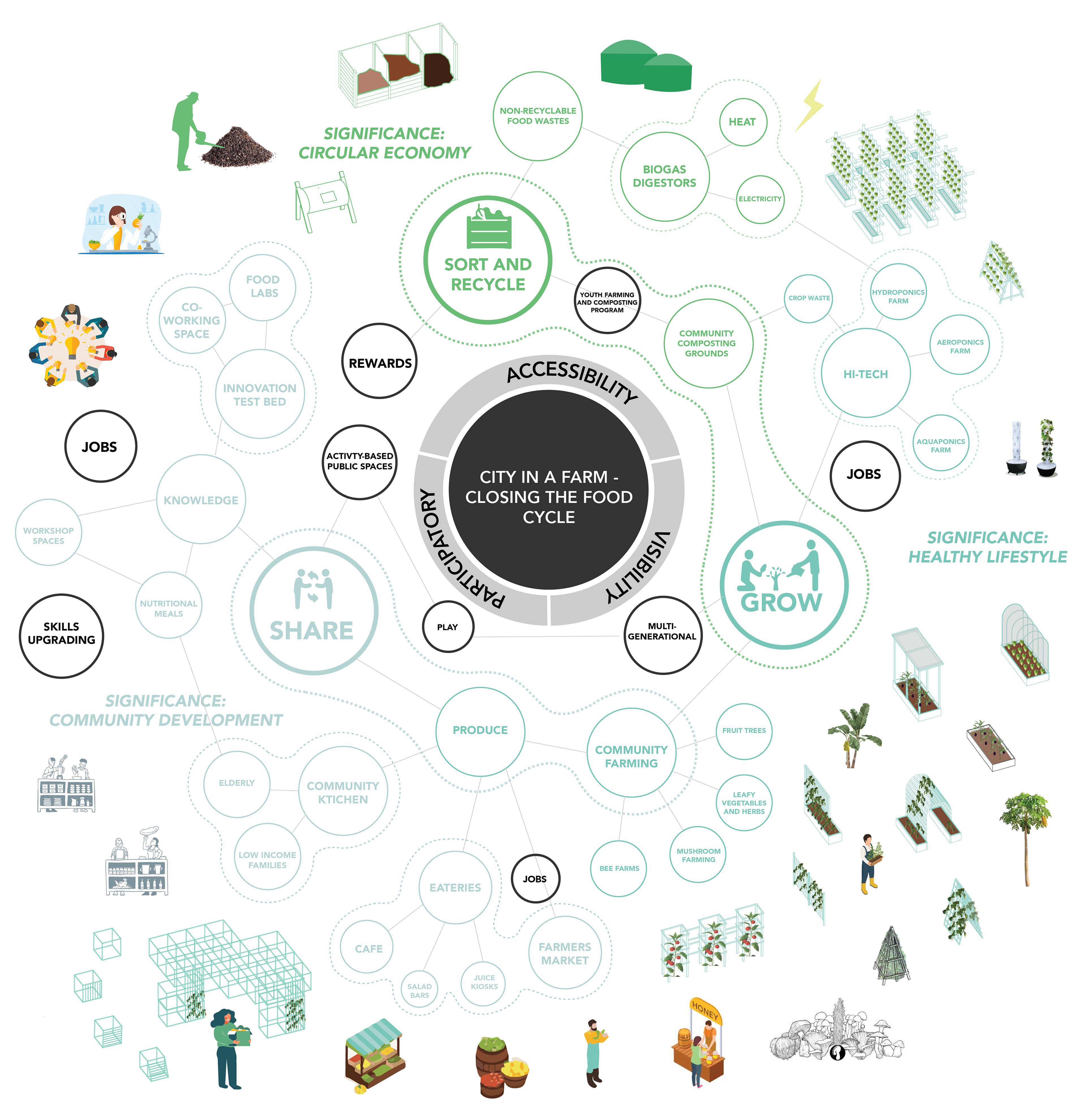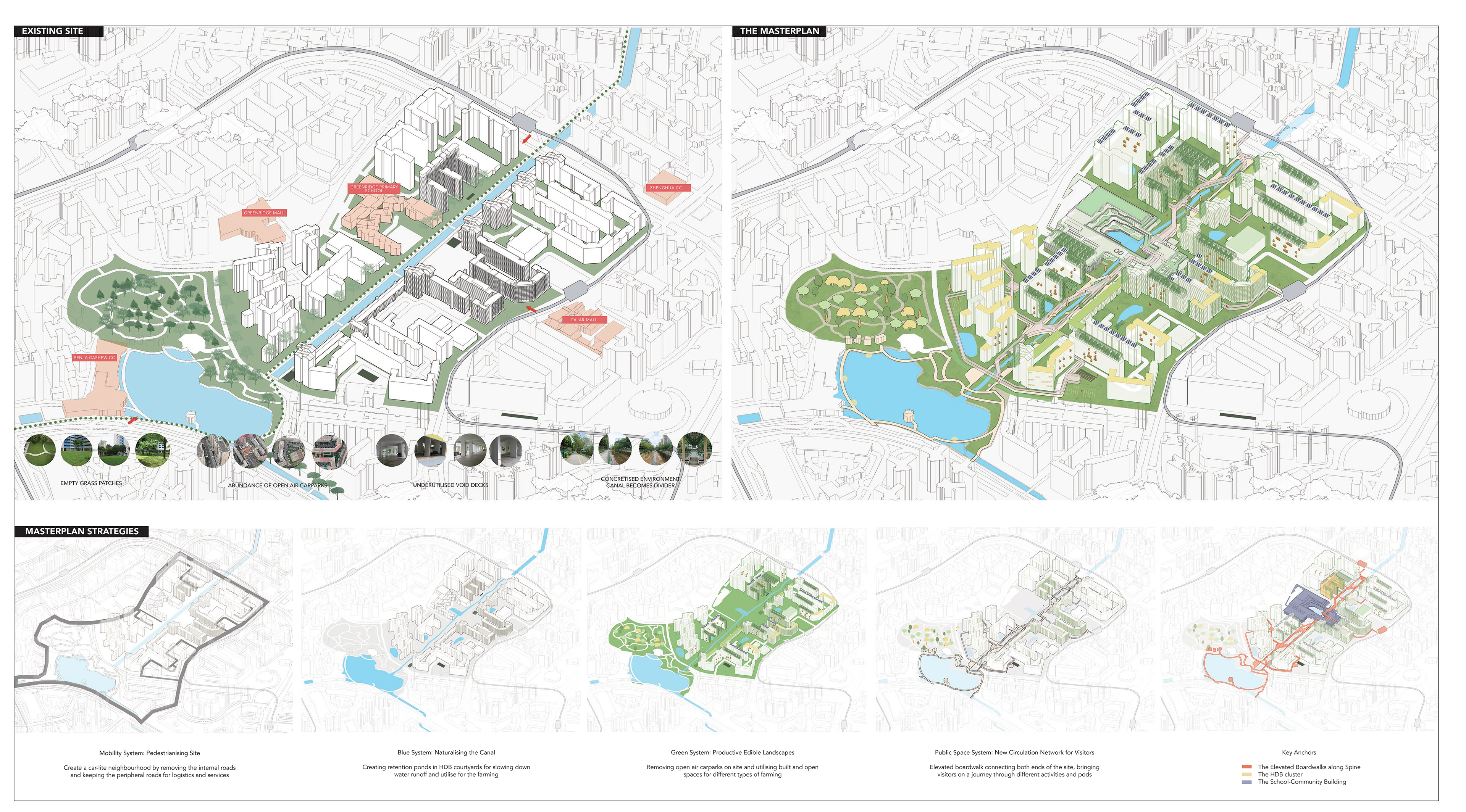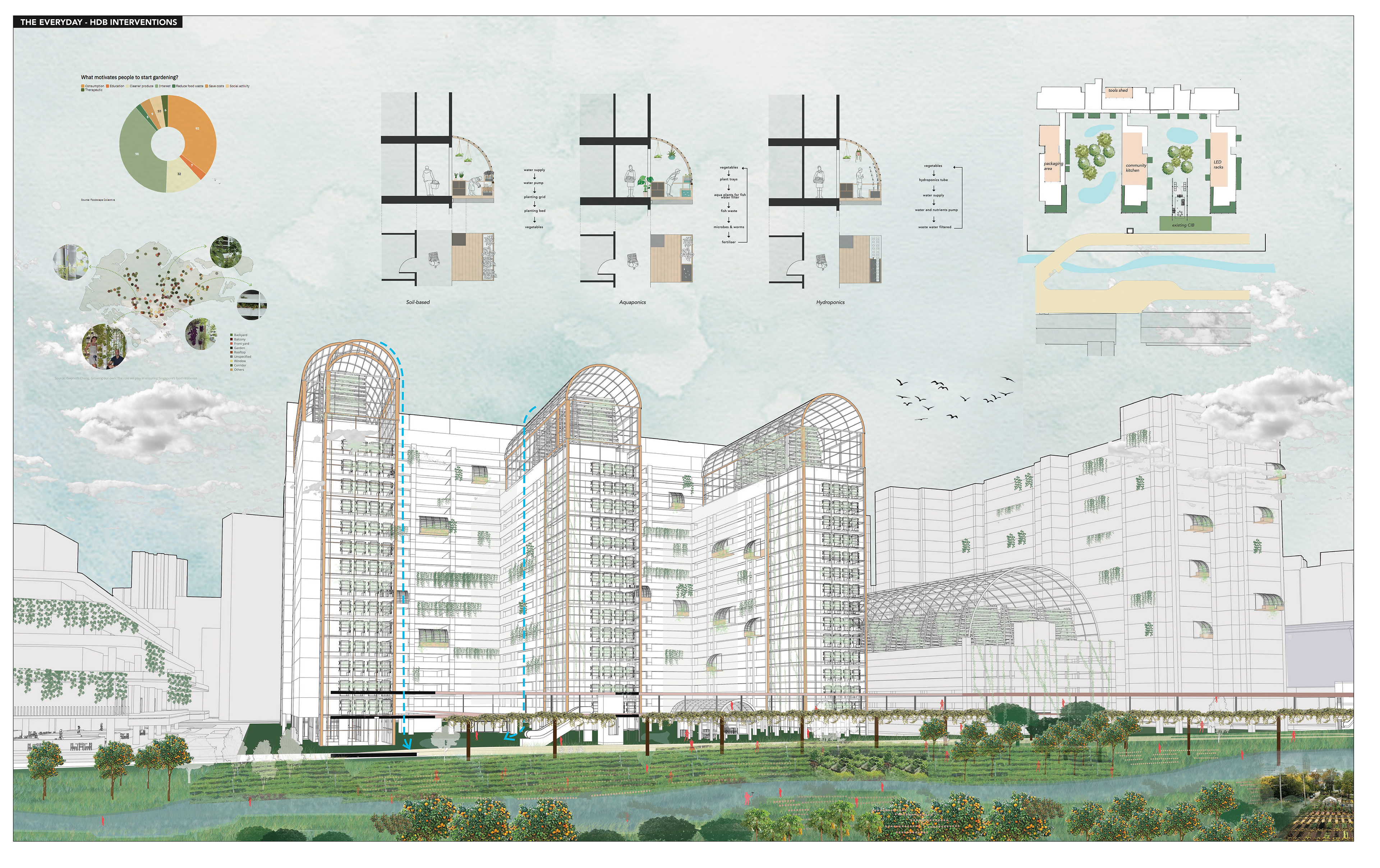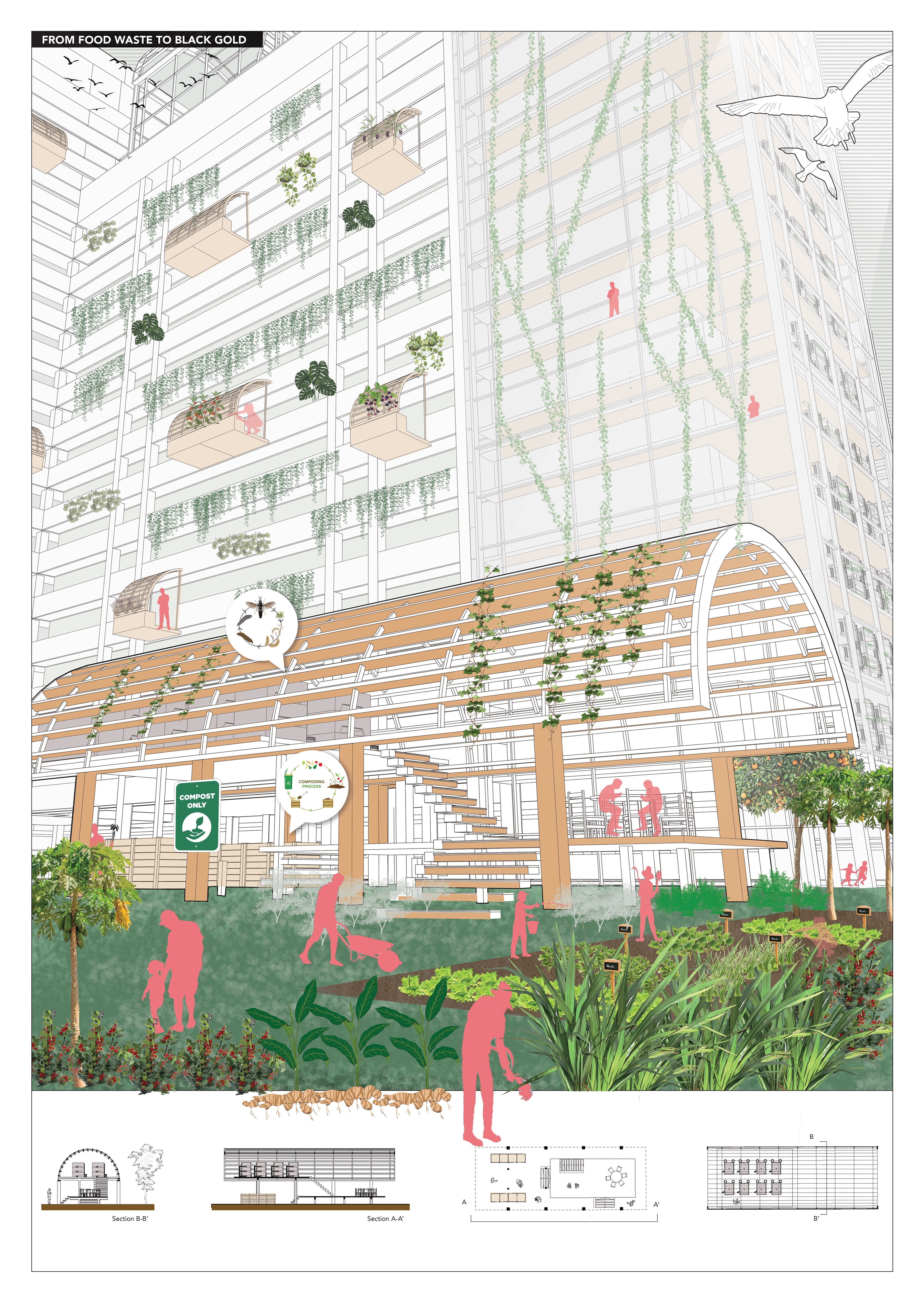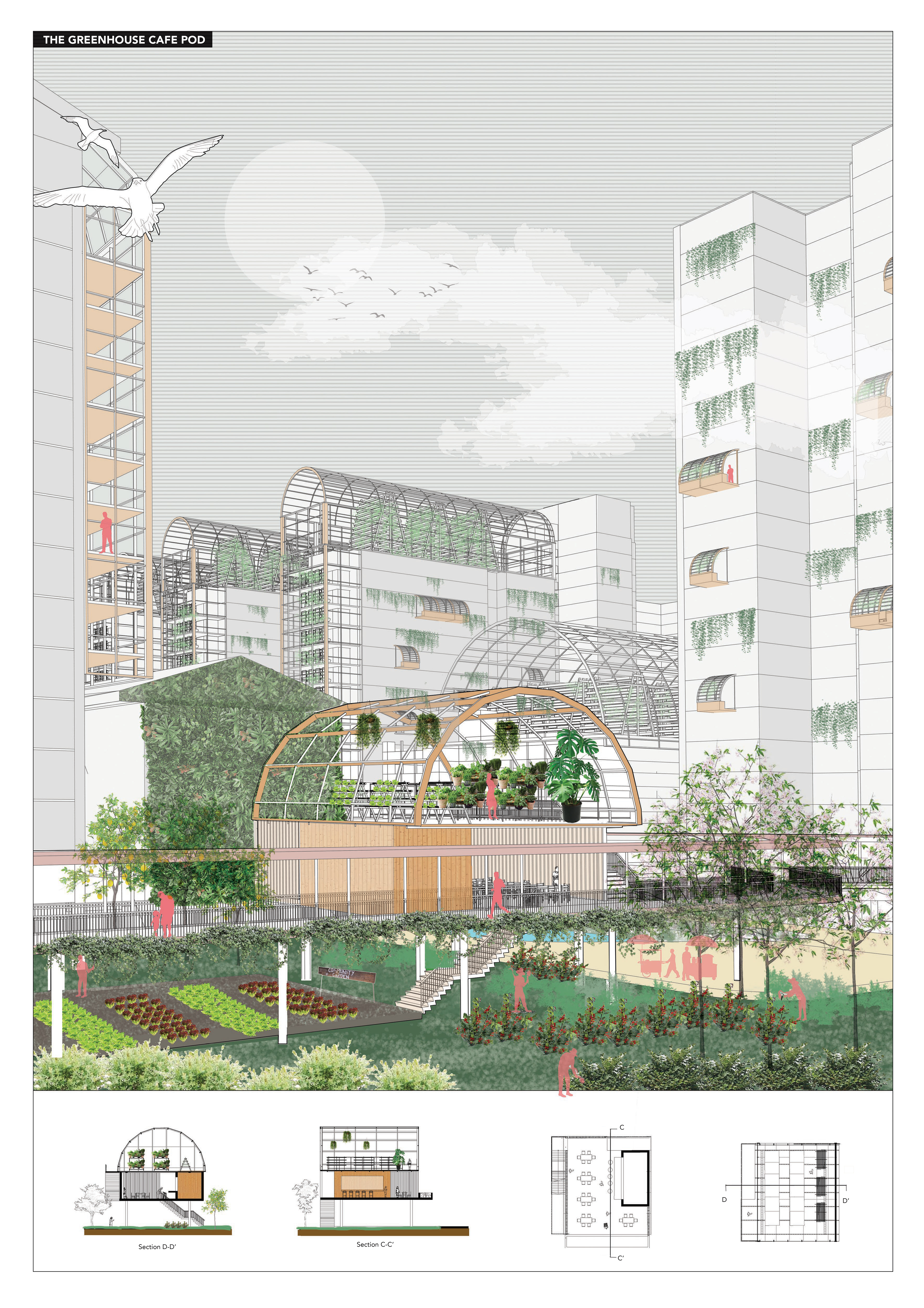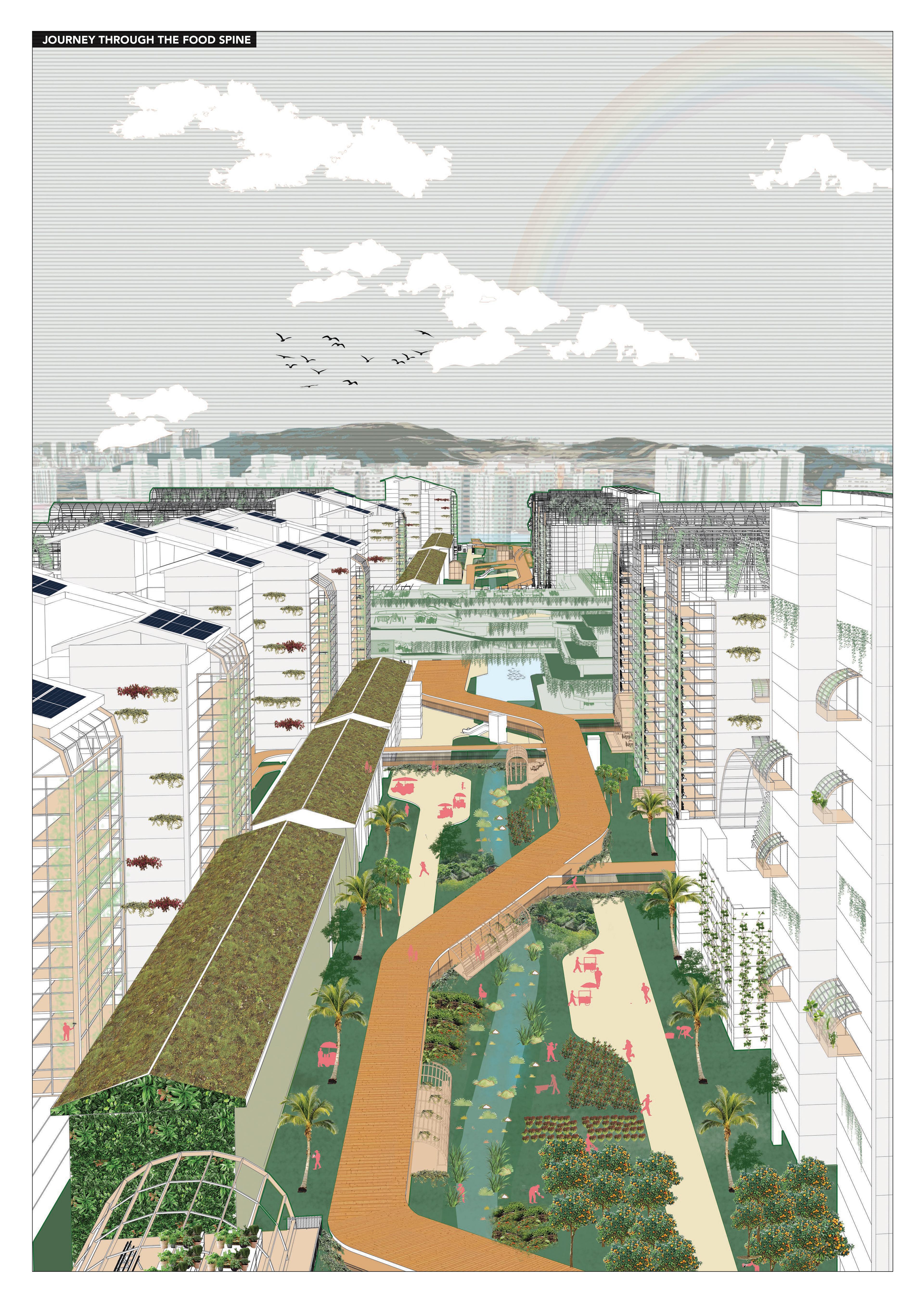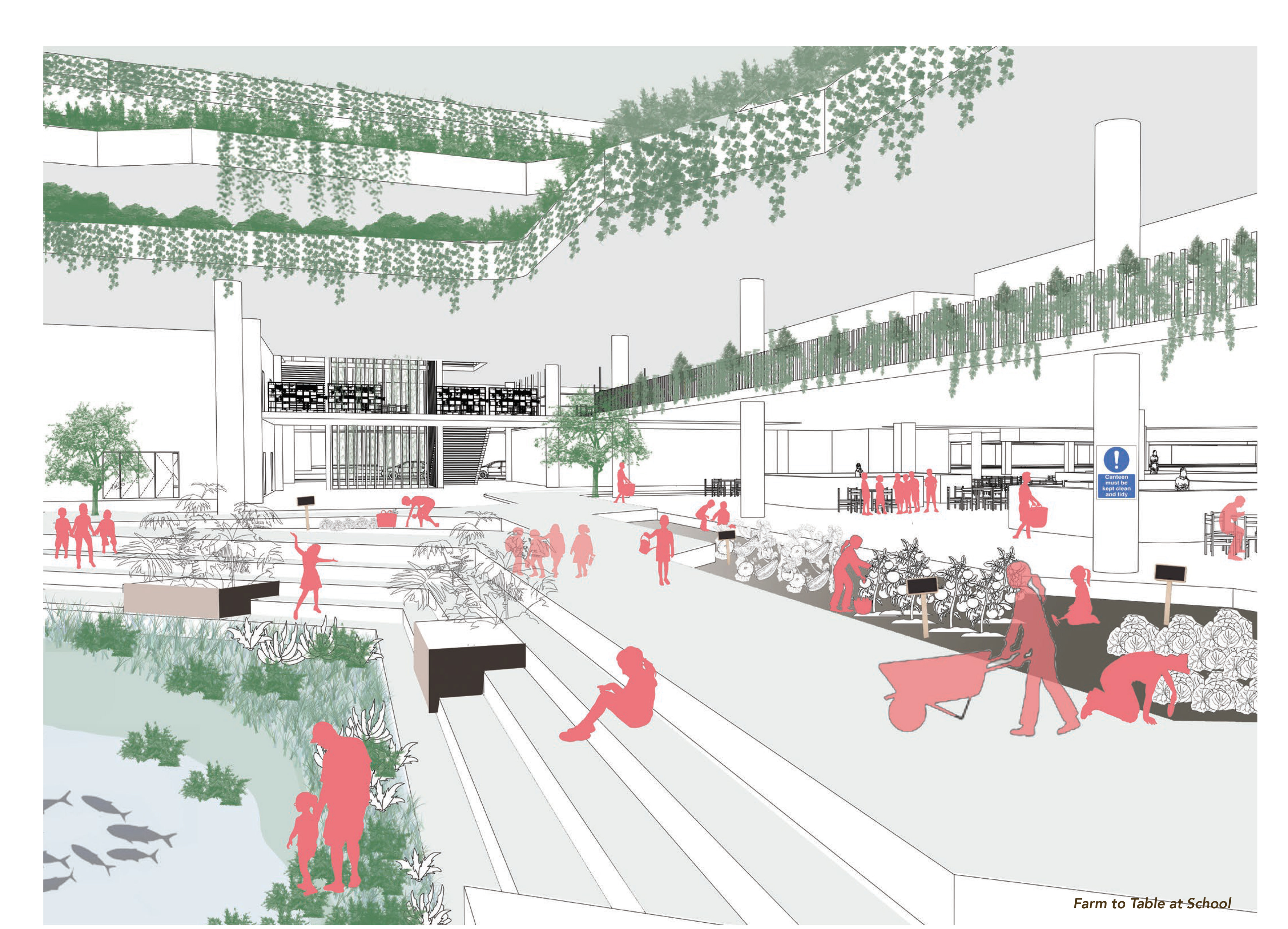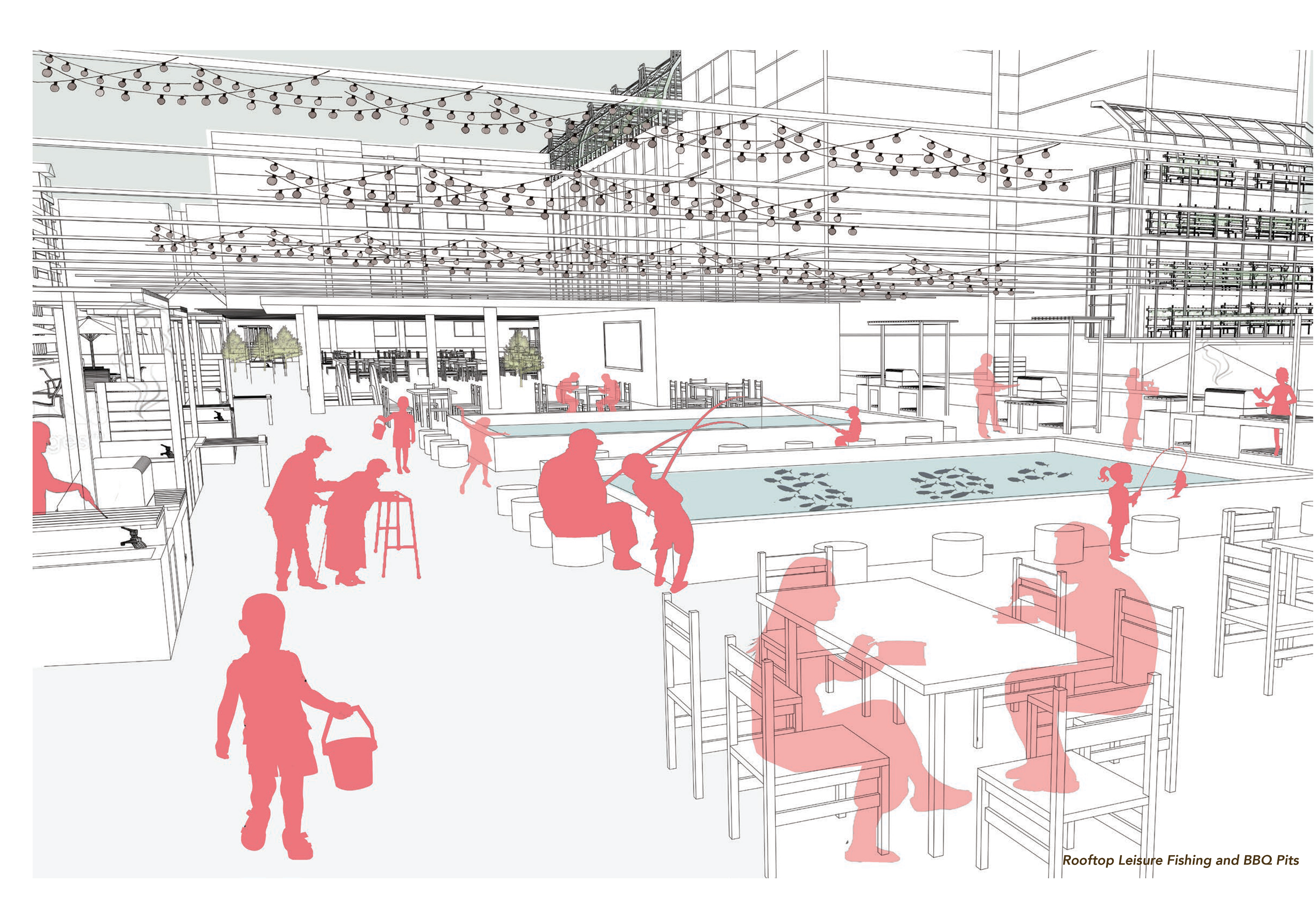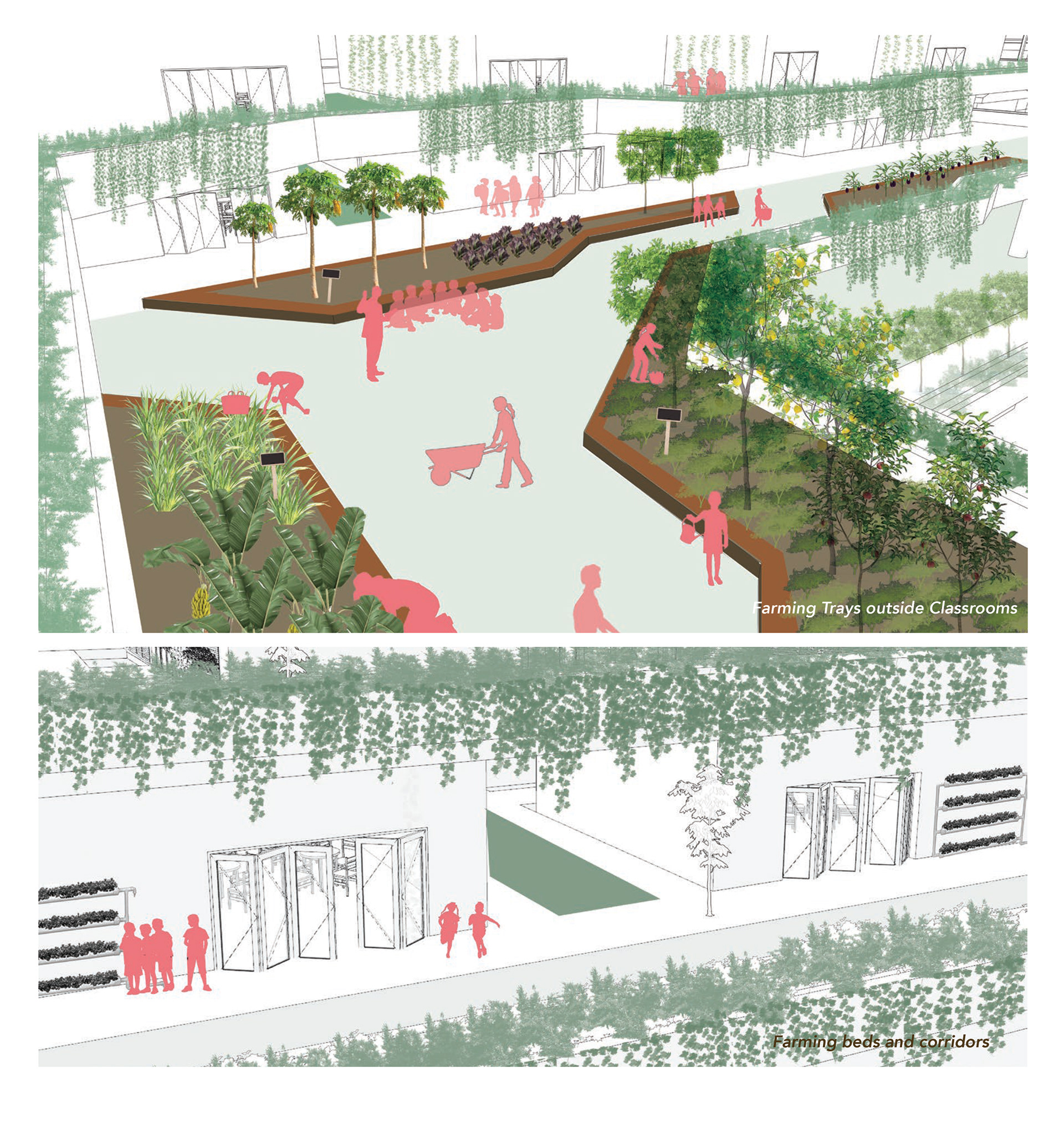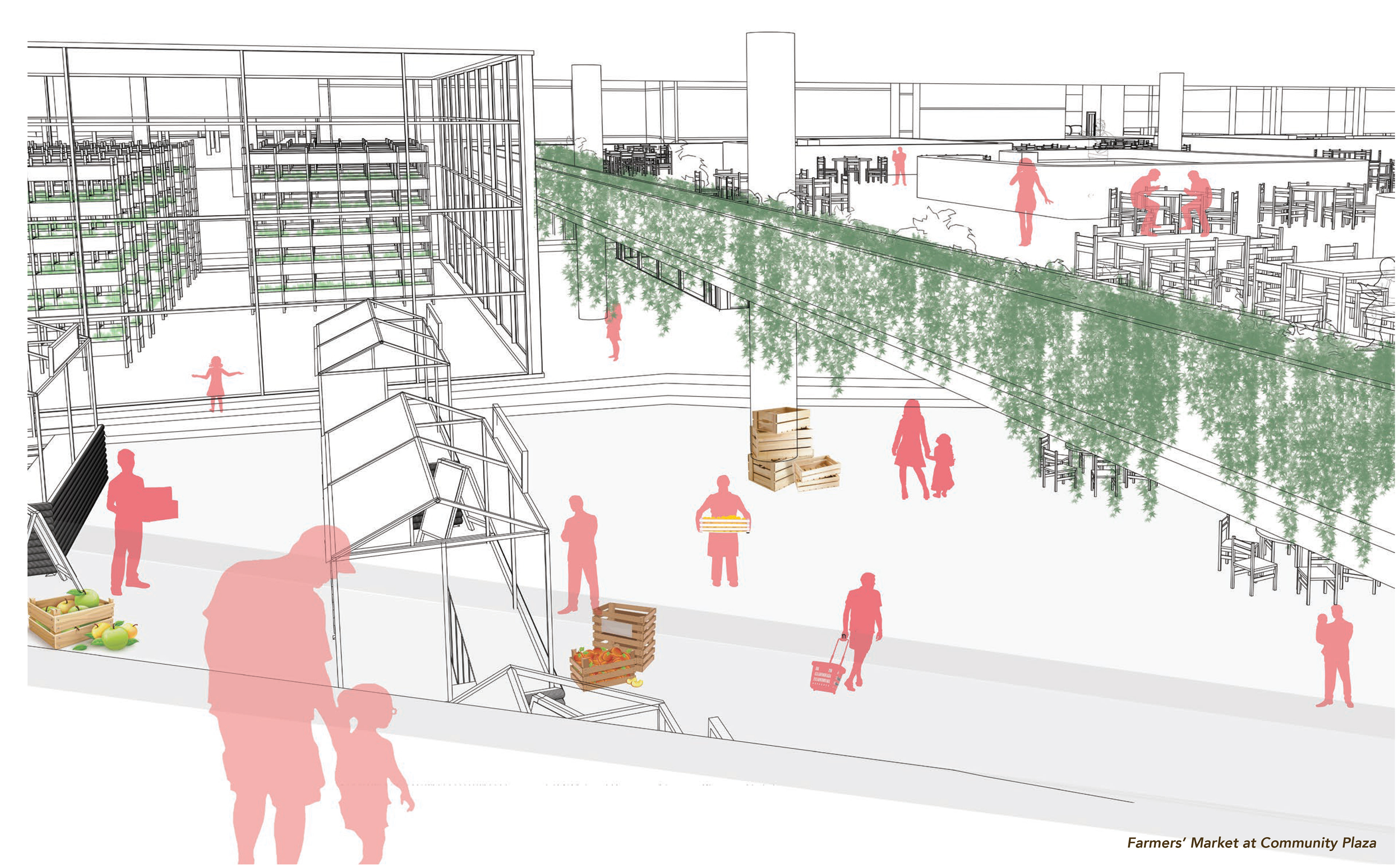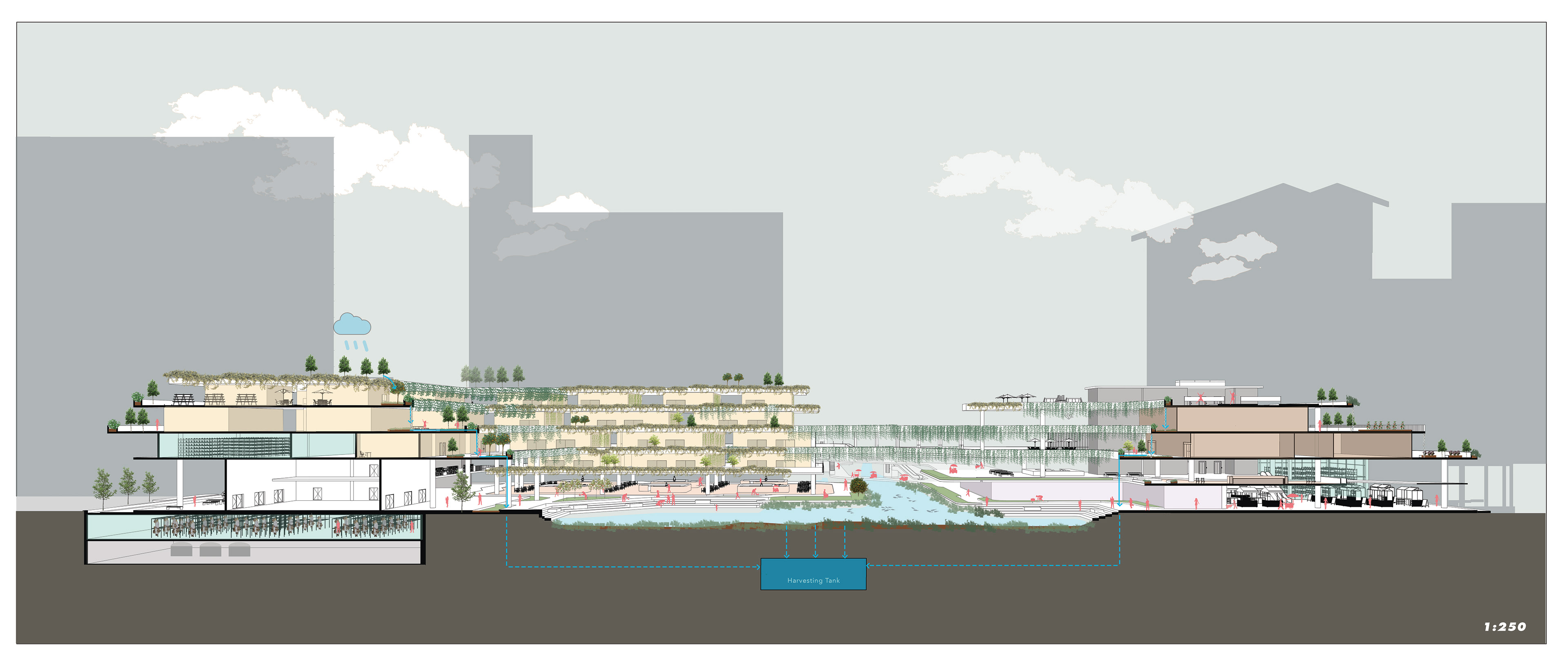 AFR-Centre
AFR-SG (Advoates for Refugees - SG) is a ground-up movement based in Singapore, focused on bringing about greater awareness on the issues of refugees and forced migration in the region and beyond. AFR-SG feels strongly that Singapore - like many other countries - has a crucial role to play as part of the international community in responsibility-sharing when responding to the effects and consequences of global displacement. As of September 2018, AFR-SG is a member organisation of the Asia Pacific Refugee Rights Network (APRRN).    
My response to the refugee crisis is not focused on housing refugees but the need to educate Singapore population on the issue, in hopes that Singapore will one day open her arms again to refugees or asylum seekers alike. I firmly believe that education has the power to inspire and spur collective action for good.  
The main idea behind the AFR Centre is to allow future immigrants to have a landing place where they can acquire critical skills. The AFR Centre becomes an integration  point for refugees coming in, not just as a destination but a portal. The education process works both ways – the AFR Centre is not only an integration school of sorts for refugees but a civic space which stimulates cross-cultural integration and mixing of both the refugees in question and Singaporeans. The AFR Centre is therefore a hybrid building, which houses a diverse range of progrmmes such as housing, retail, F&B and workshop spaces. The AFR Centre could also be a starting point for refugees to get employed, hence empowering them.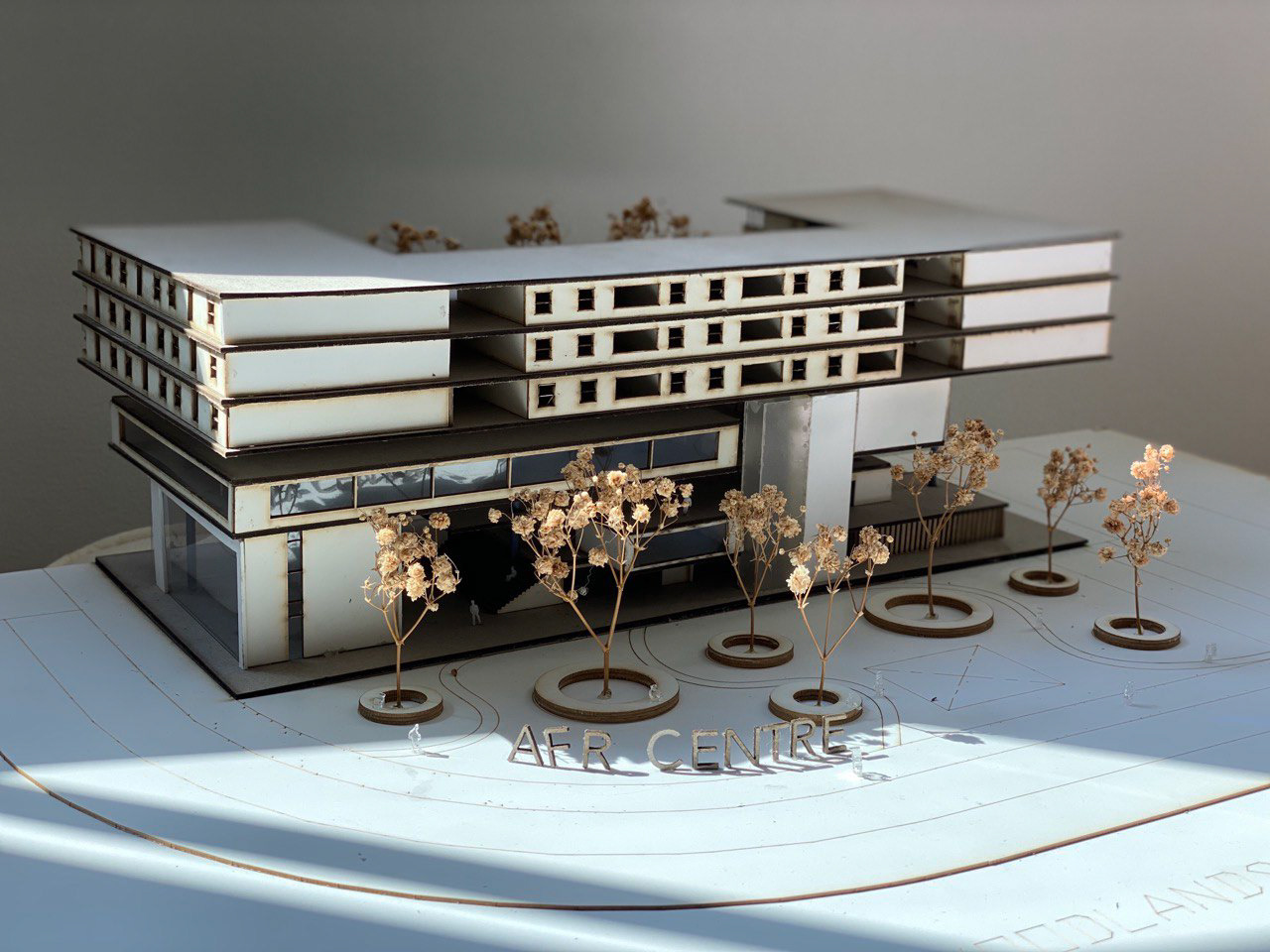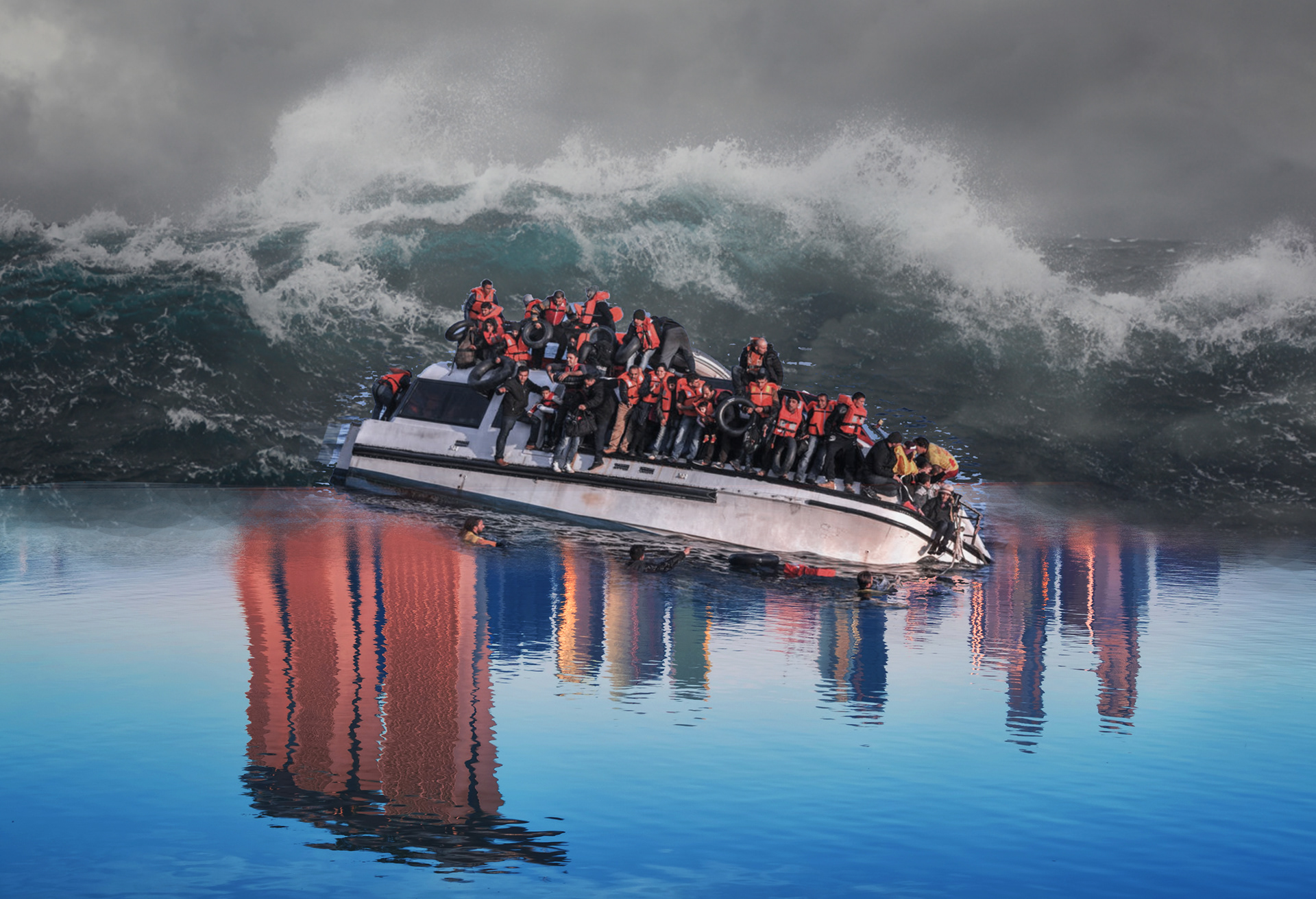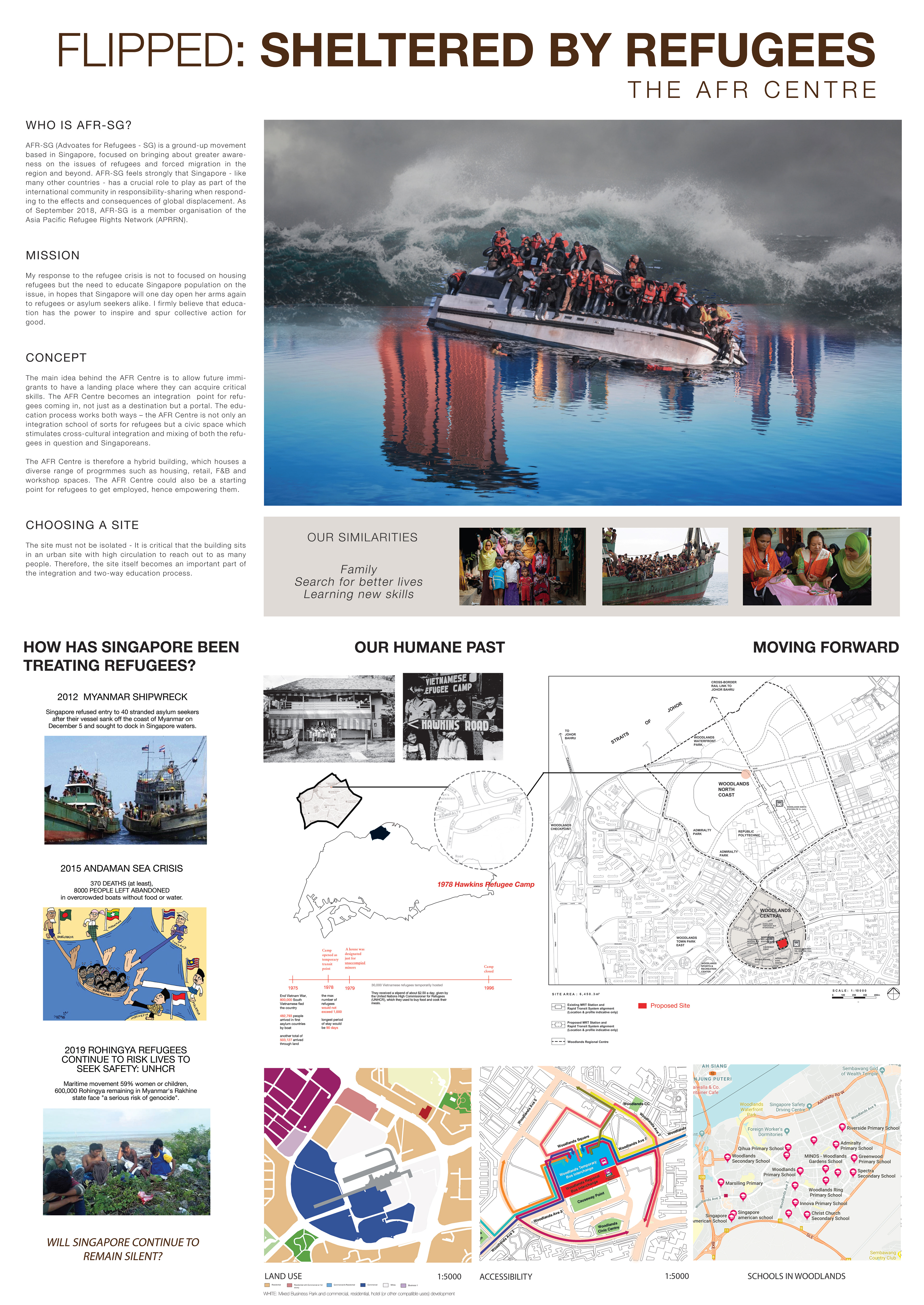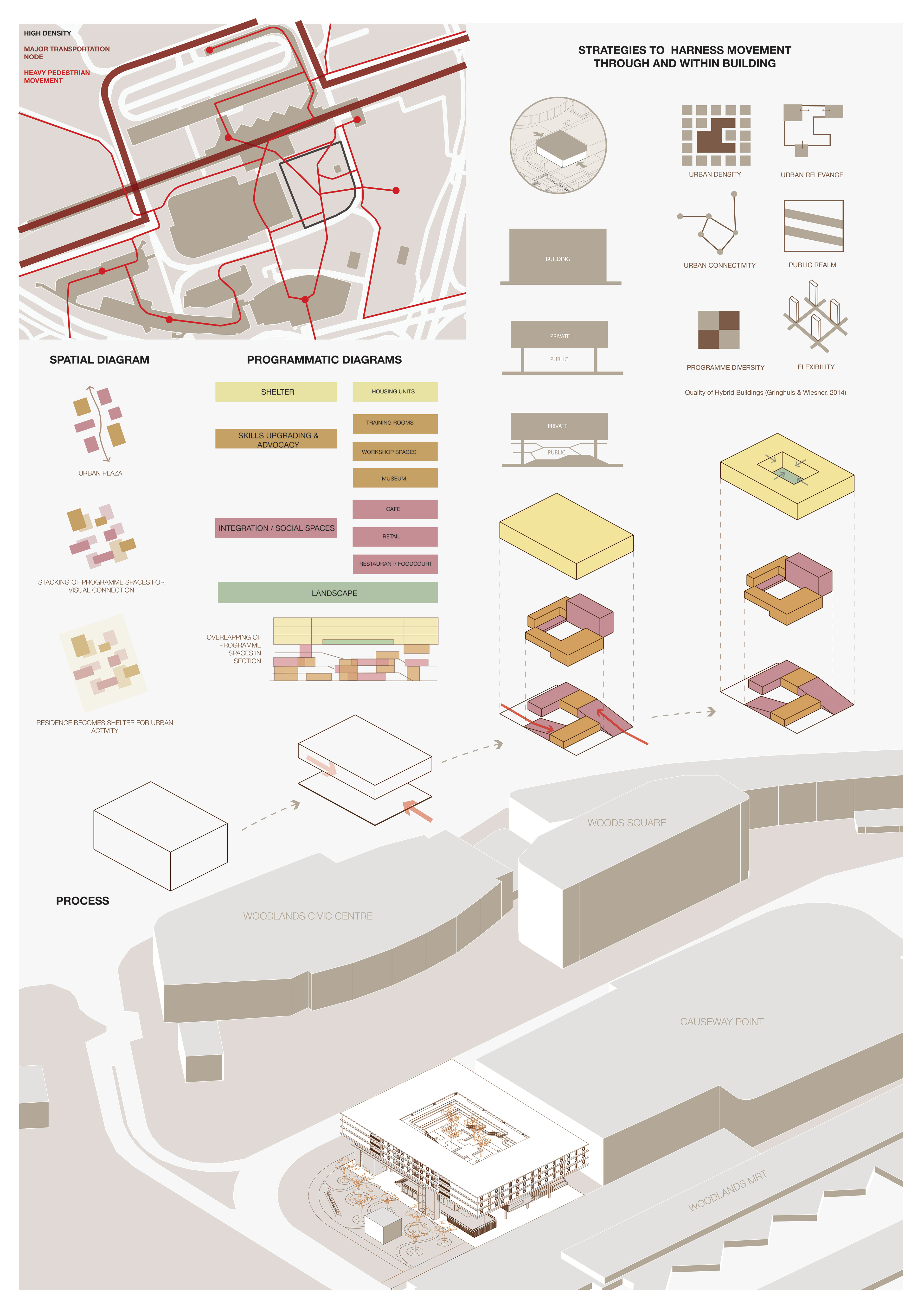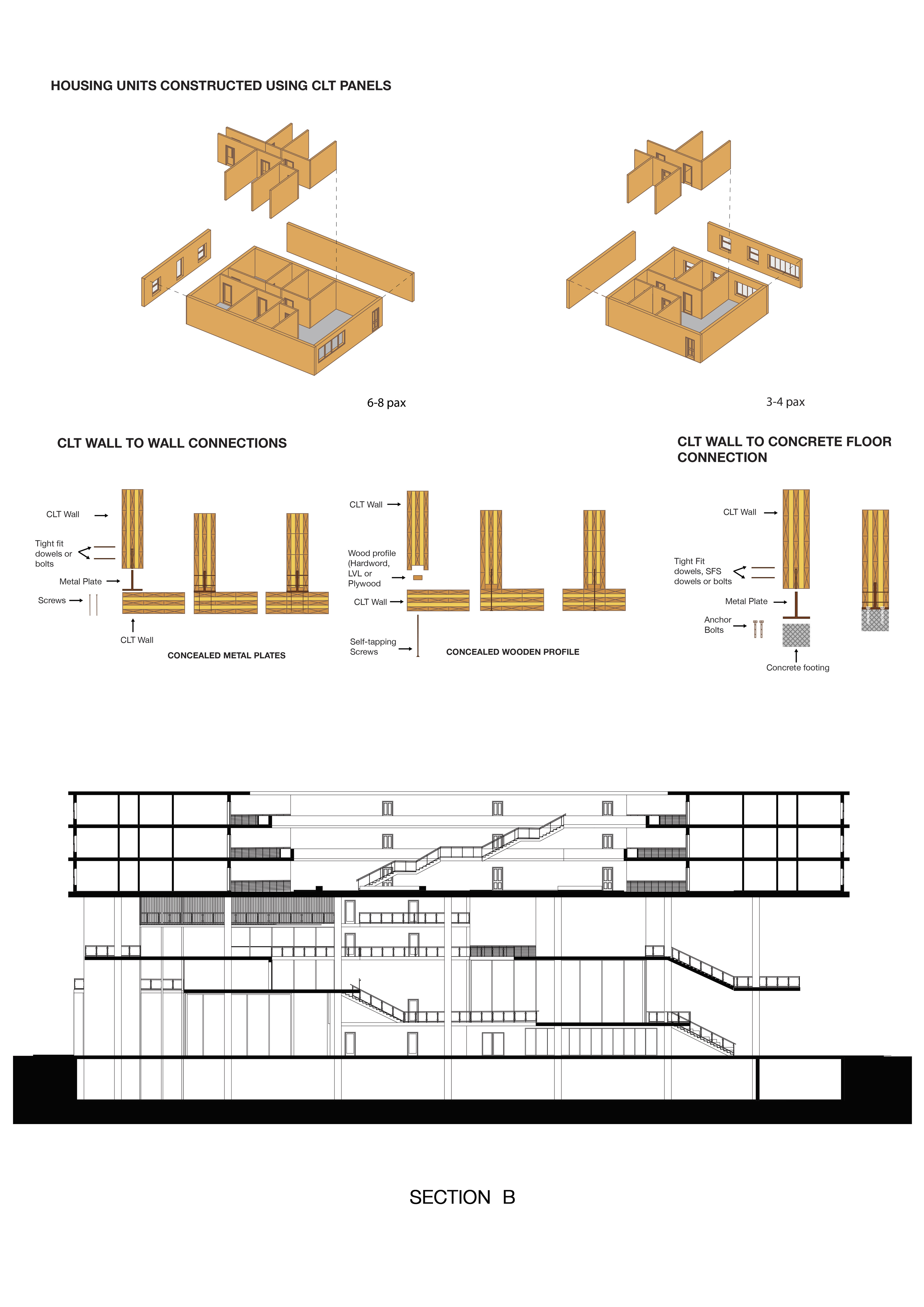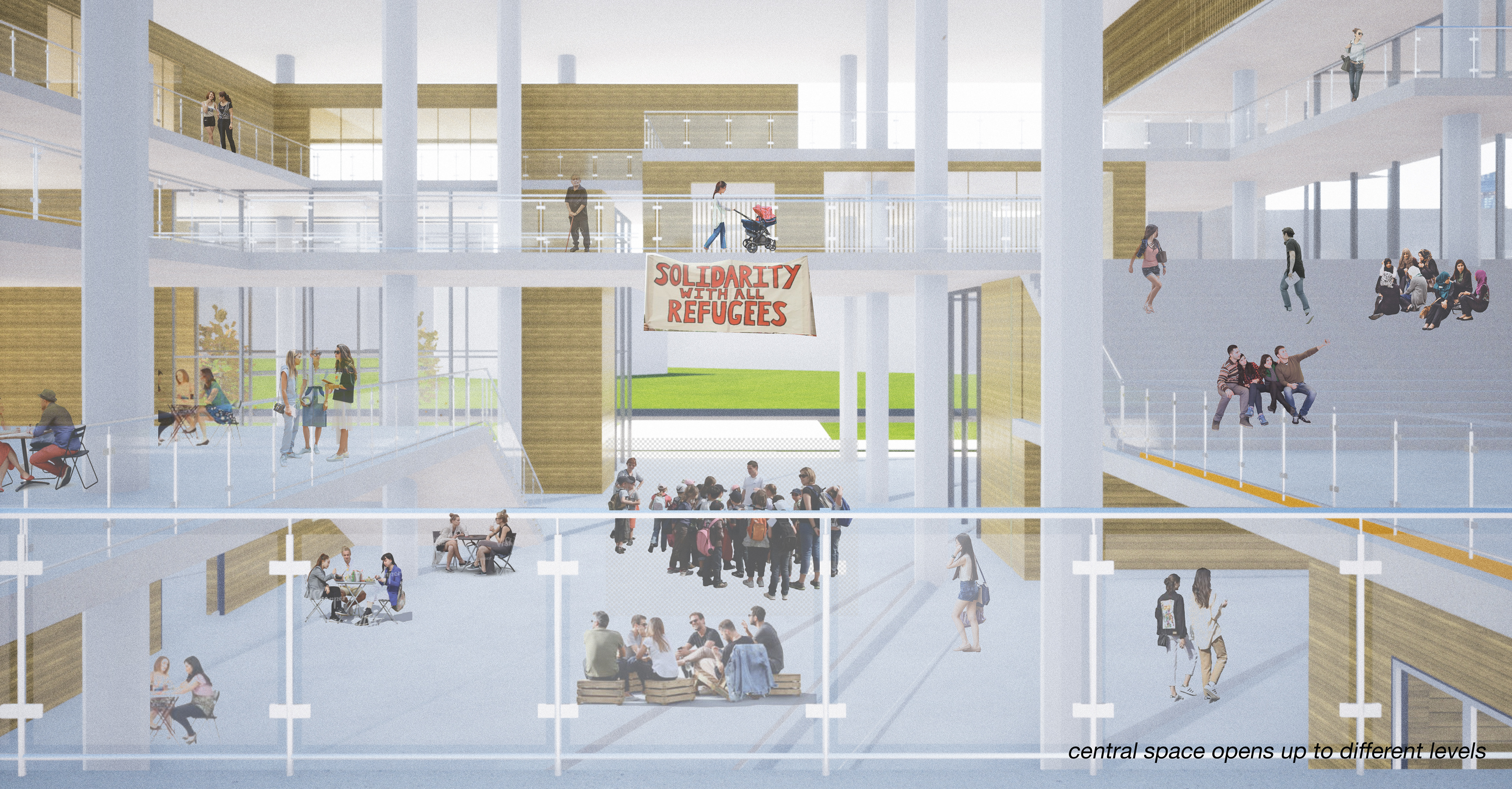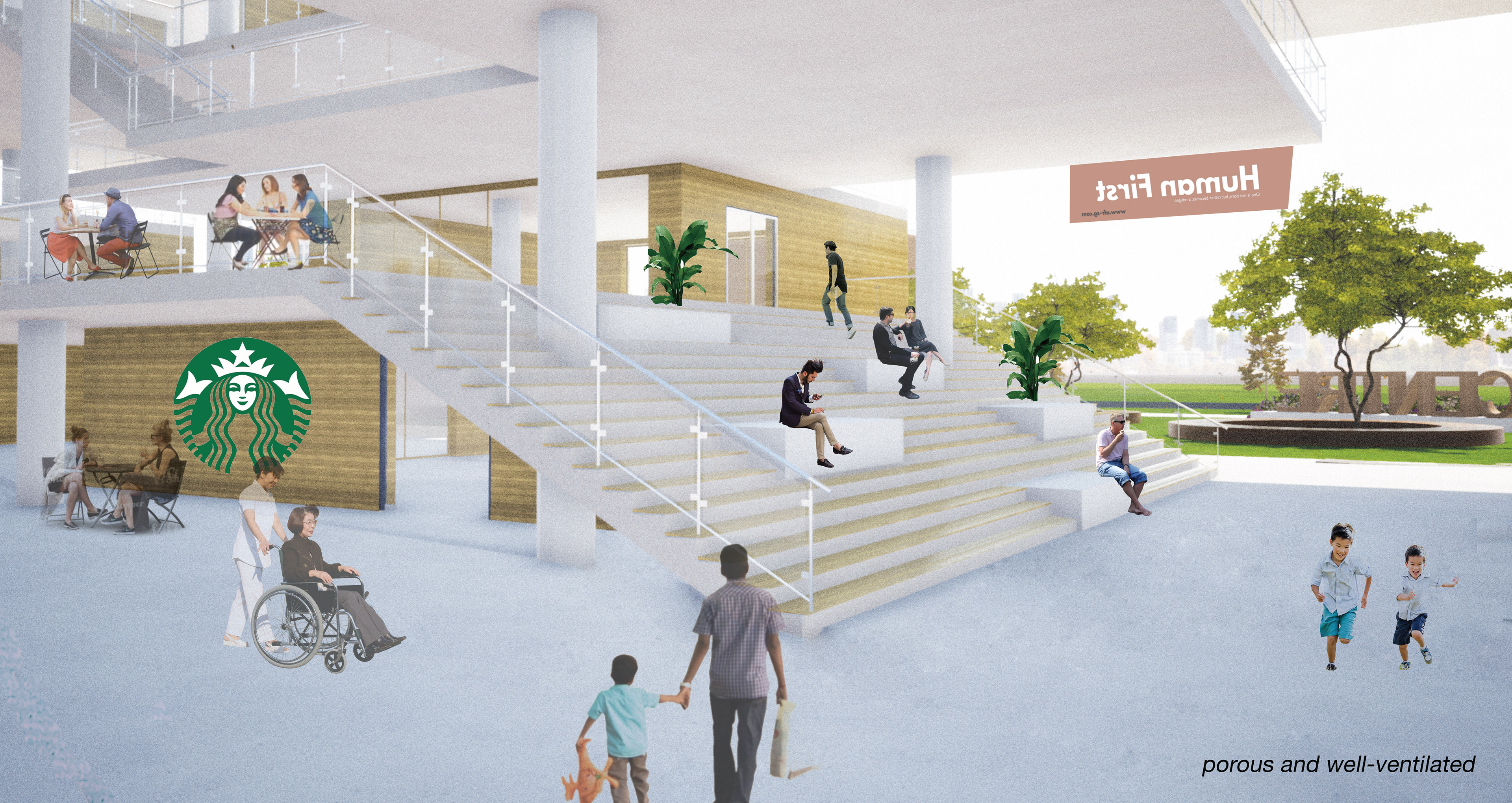 222+51 Street Through Architecture
222+51; Street Through Architecture is a modification of the remarkable colonial building which was once the home of the prestigious Catholic High School. In 2009, it was converted into an arts centre which houses an eclectic mix of lifestyle spaces today such as art, music, dance and fitness. However, the existing architecture itself seems to create a barrier between art and the public - most activities happen behind closed doors. 
While conservation is an important consideration, there is also a pressing need for the building to be more transparent in terms of making art more inclusive to the general public. Recognising the architectural merits of the side of the building on 51 Waterloo Street, the final proposed design is an amalgamation of the old and new - retaining half of the original building and fusing it with a modern concrete architecture on 222 Queen Street. Overall, this guerilla architecture aims to create a diverse and enriching spatial experience for the users as they uncover the layering of history. 
Tapping on the strategic location of this building, the groundfloor is converted into a double volume space where a streetscape of sorts, is created. This is to facilitate the movement of people from Queen Street into Waterloo Street where the main arts belt is located. Shipping containers are used to create the vibrant arts ambience and converted into artist shops, thrift shops and cafes which will generally attract young crowds. A central atrium is also introduced to allow young people to showcase their talents.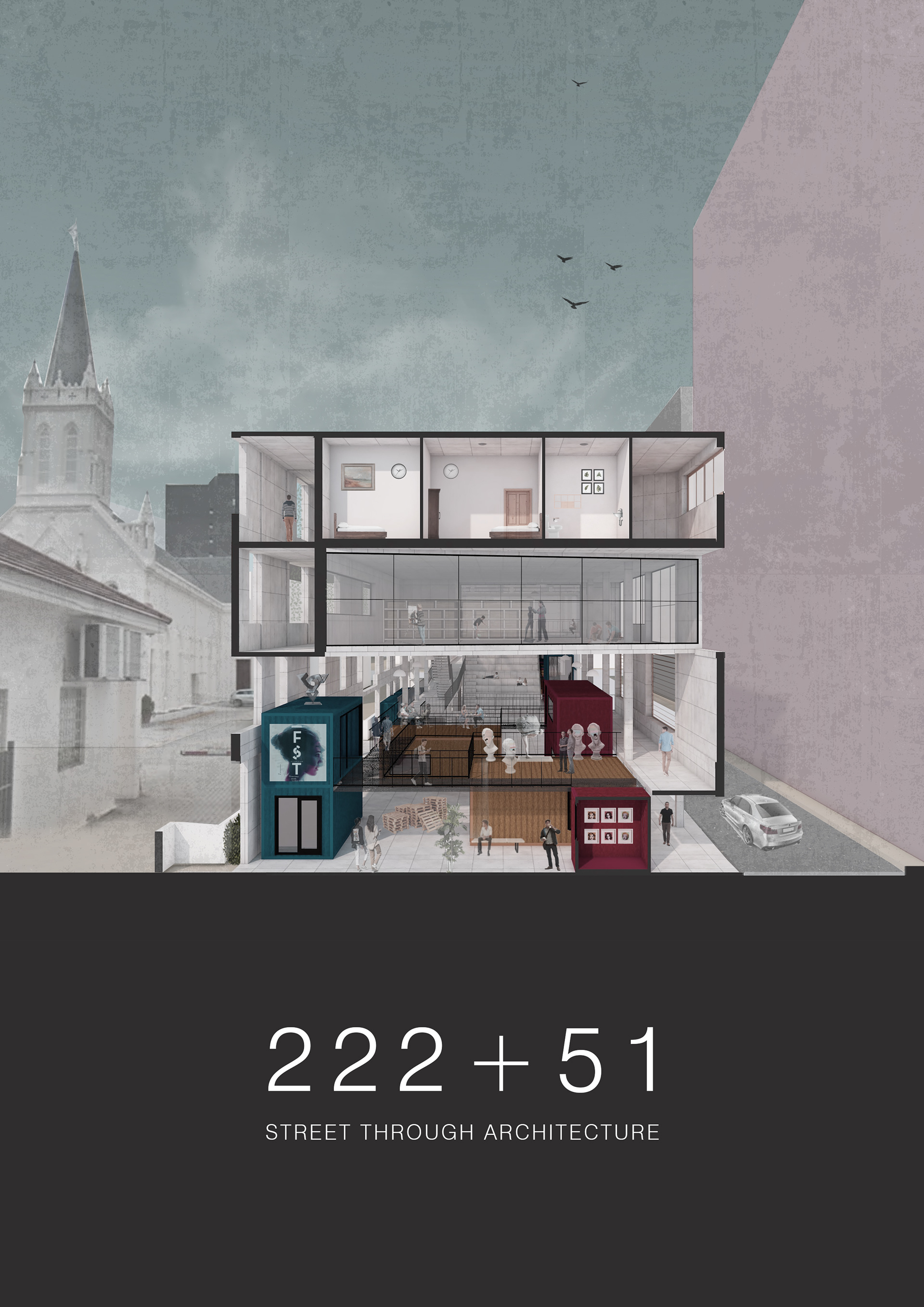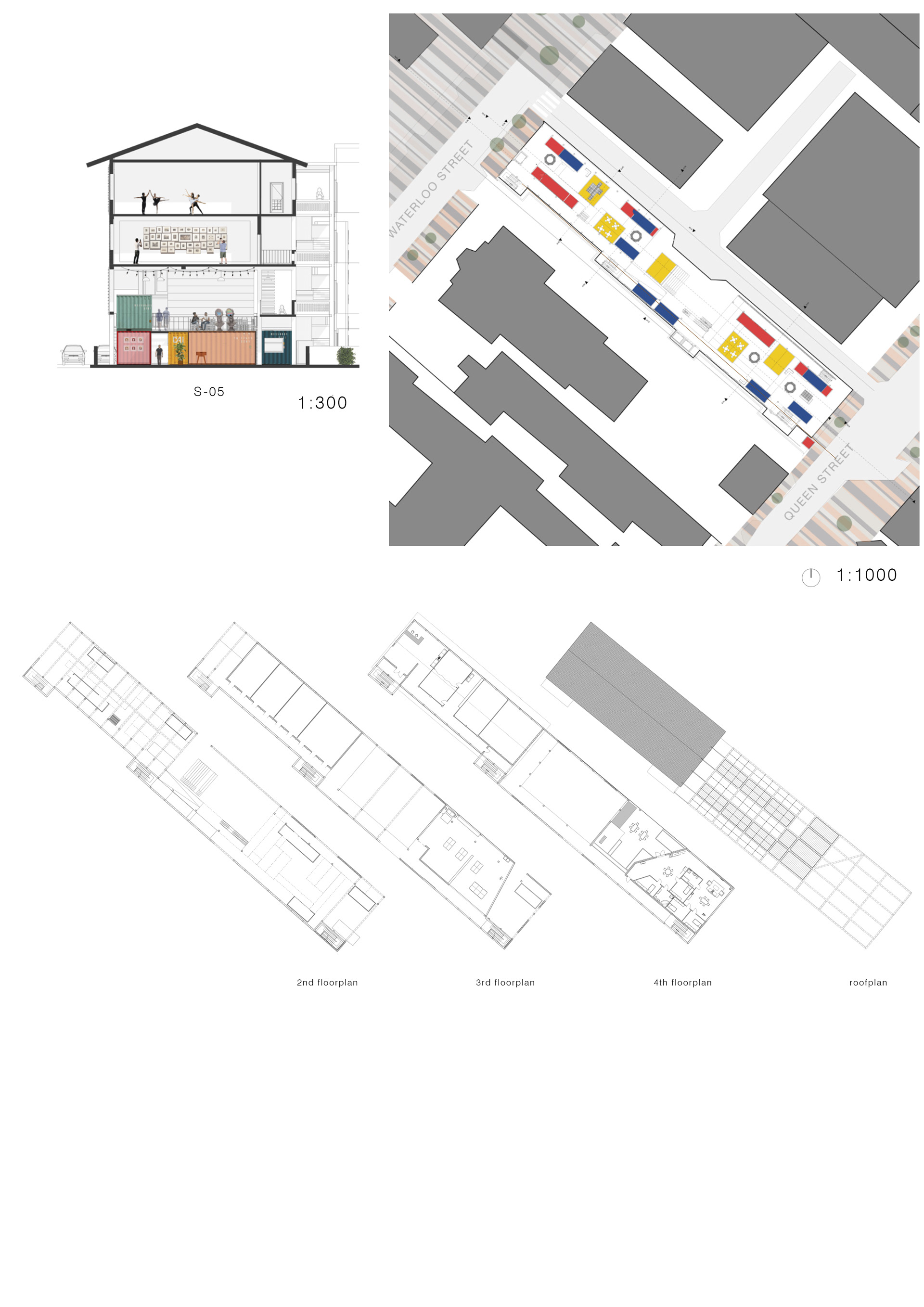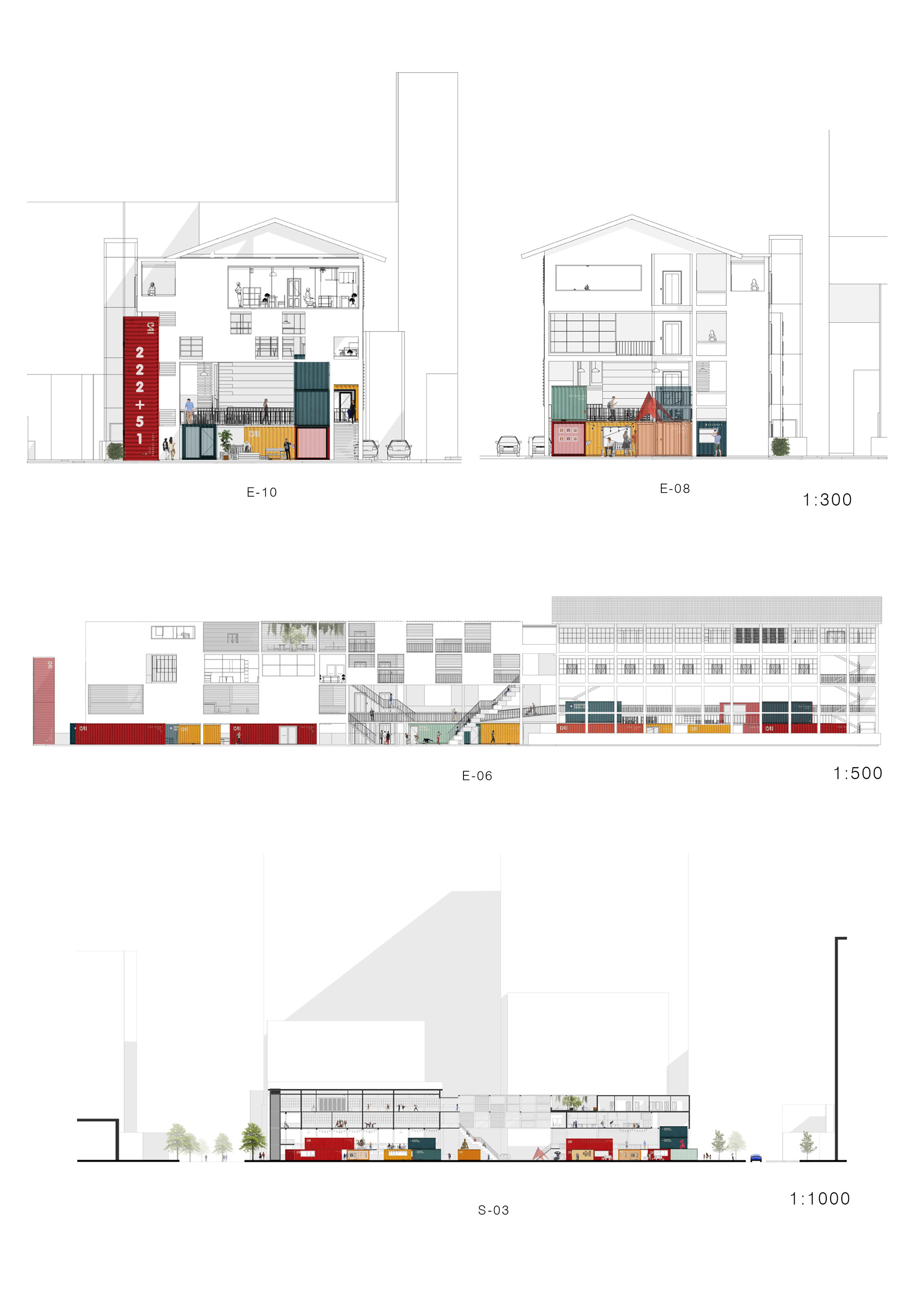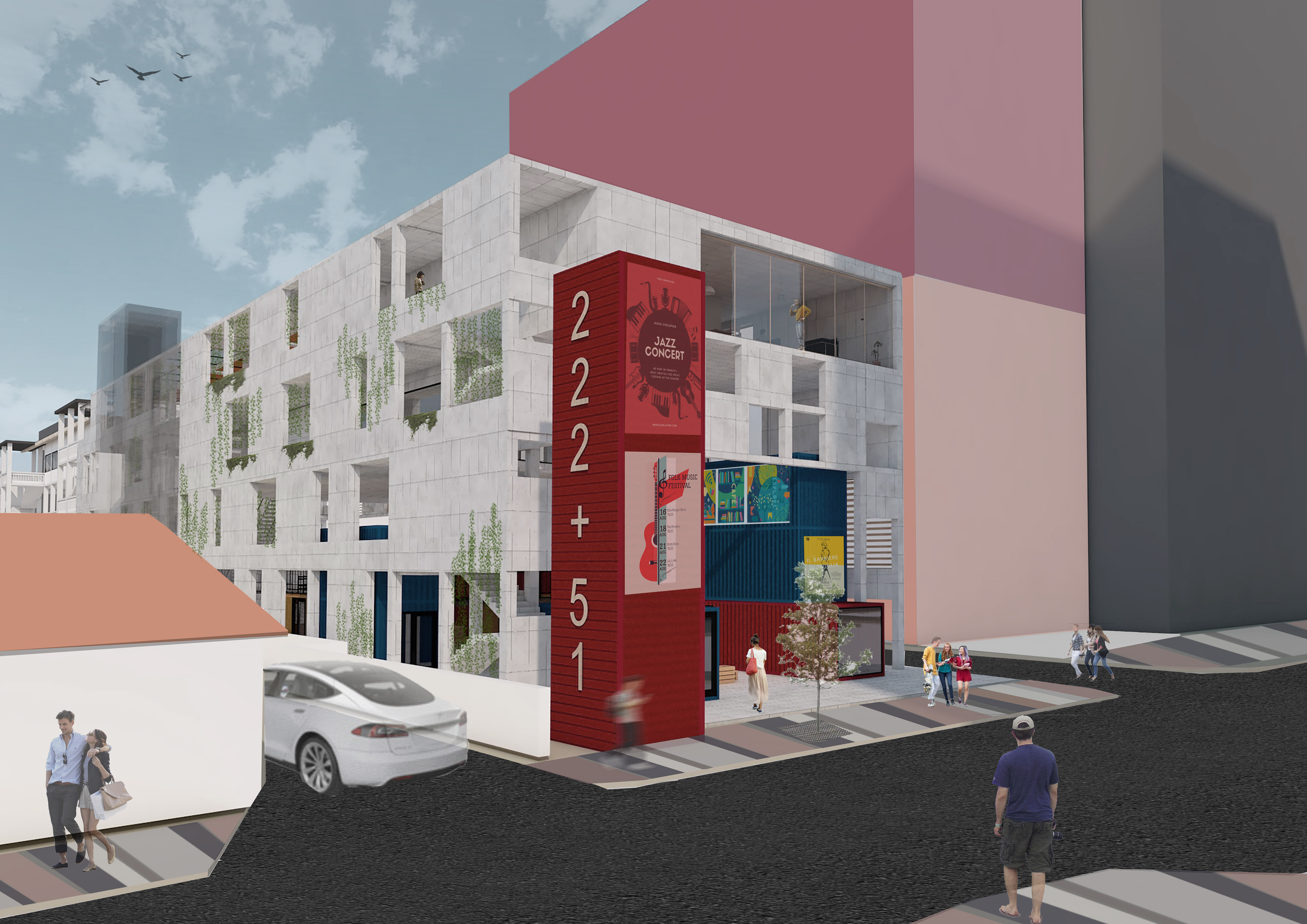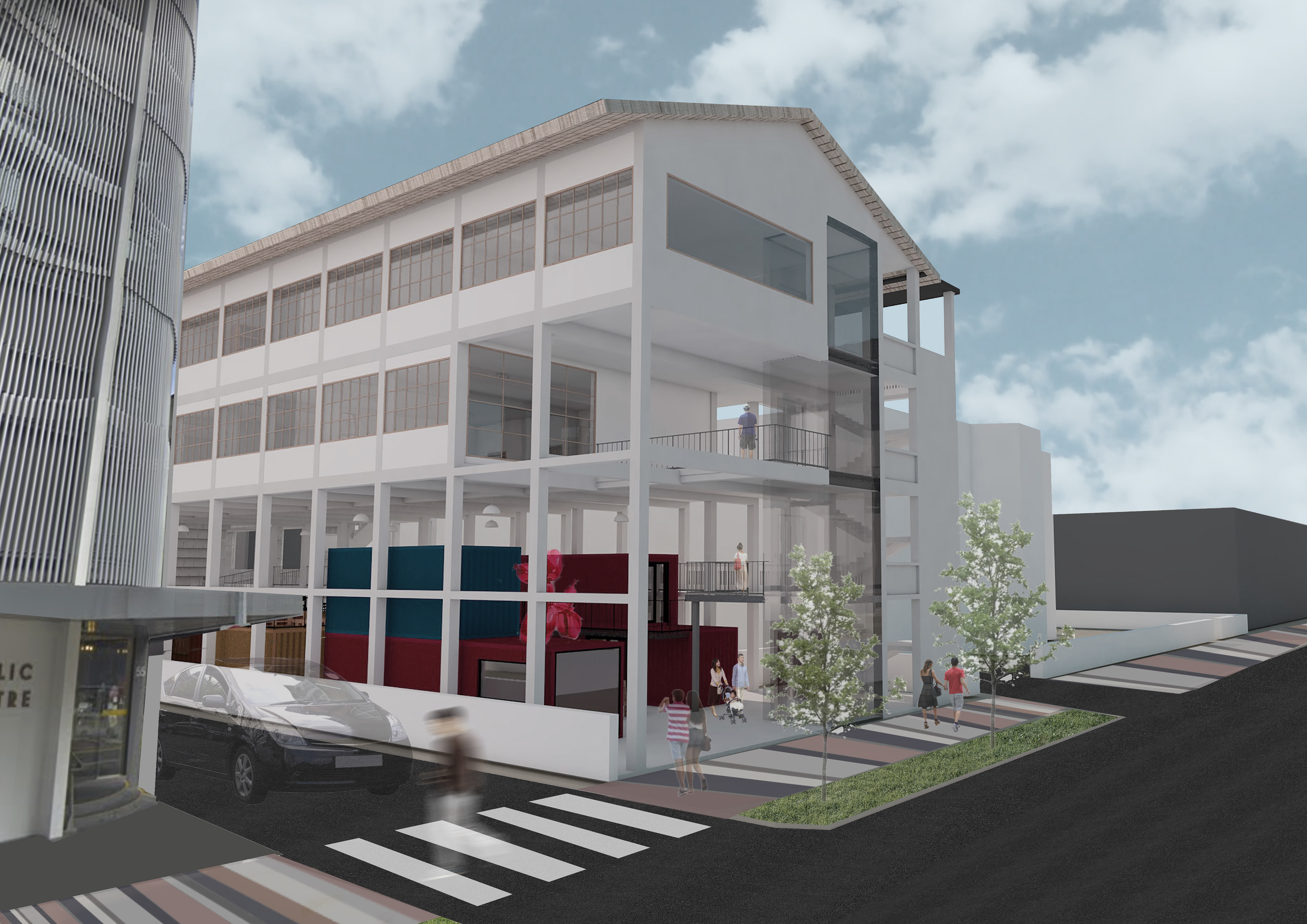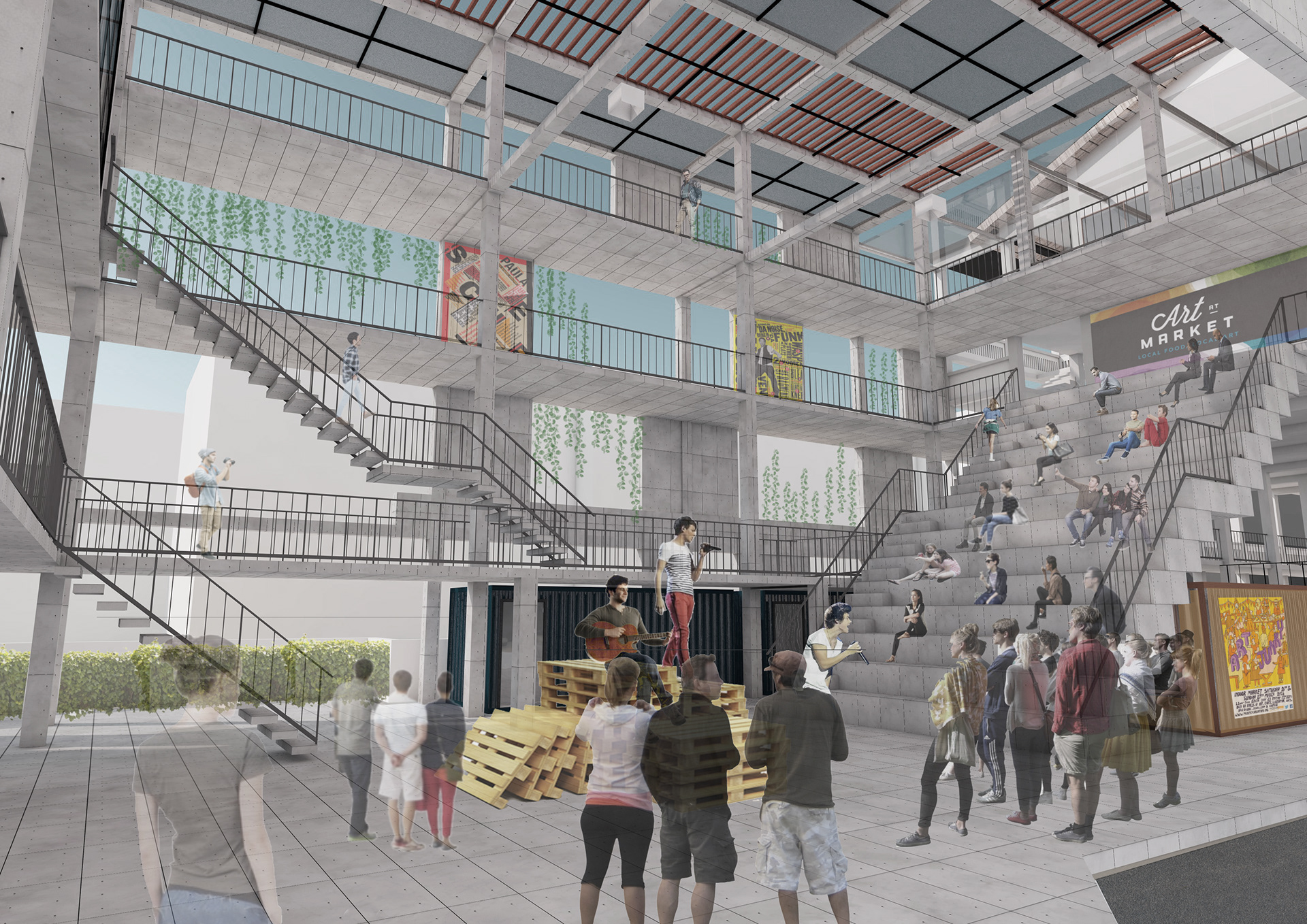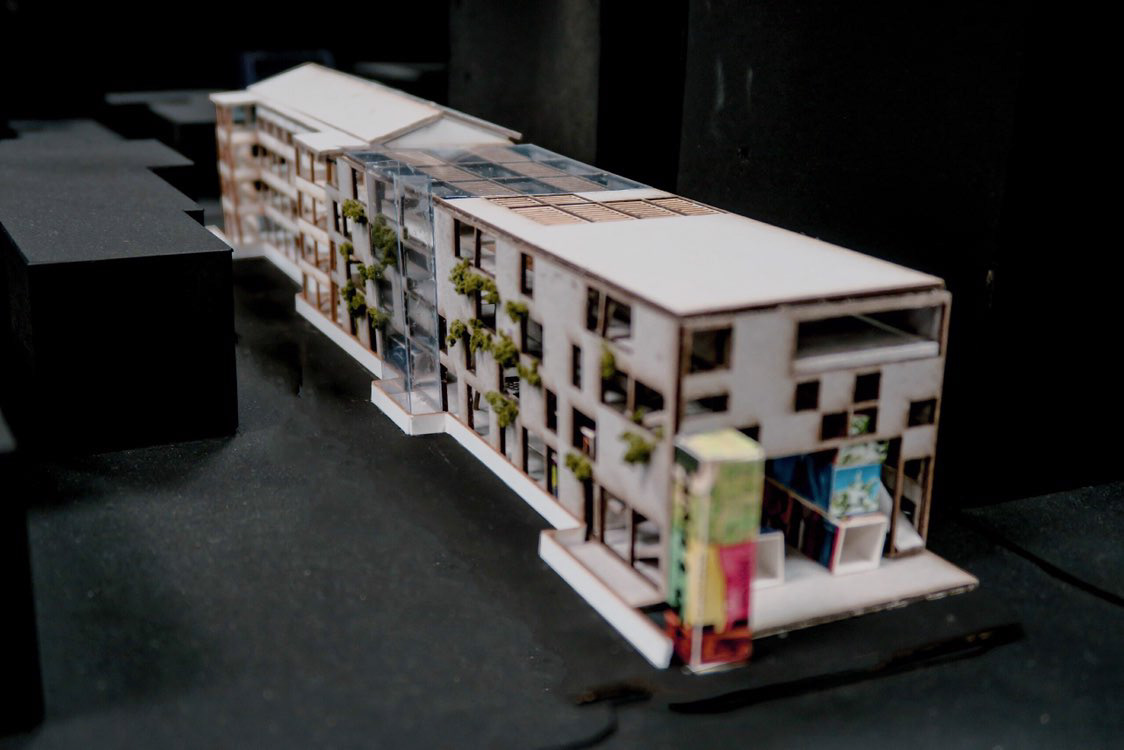 Was the demolition of Rochor Centre necessary? 
Rochor Centre – the iconic colourful blocks that now merely exists as a memory. The recent demolition of Rochor is a loss to our rich architectural history to say the least. With its unique community centric typology of a podium and blocks, it is such a shame that its architectural value was overlooked upon to make way for future developments i.e the North South Corridor (NSC) and Ophir-Rochor Corridor (ORC). 
However, was the demolition of Rochor really necessary? Could there have been ways to avoid entirely tearing it down? This report aims to further investigate whether the demolition has been justified and propose various ideas where an integration of new development spaces and existing infrastructure could co-exist, possibly retaining the majority of Rochor Centre.
Conserving Rochor Centre would have allowed us to conserve and pass on this unique architectural heritage to future generations and it also would have been undeniably more cost-effective and environmentally-friendly than constructing an entirely new building in its place.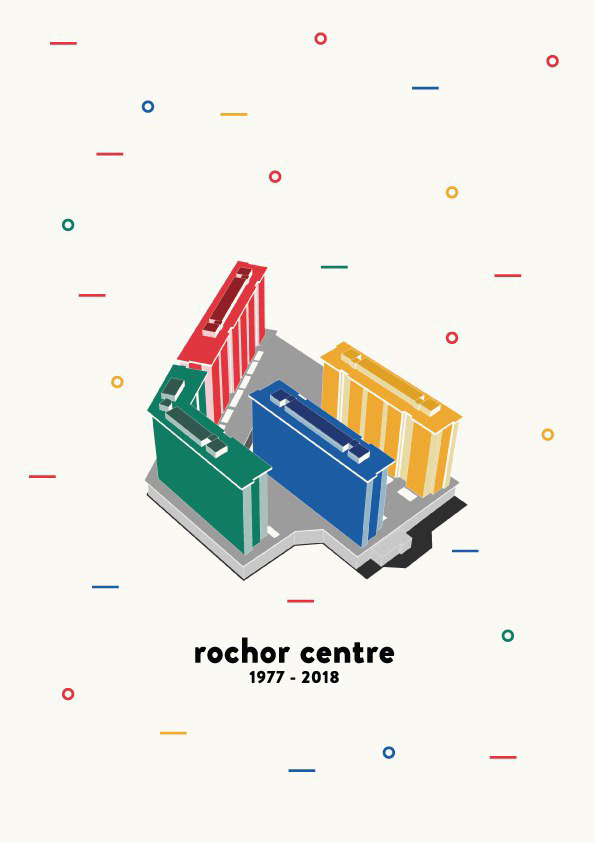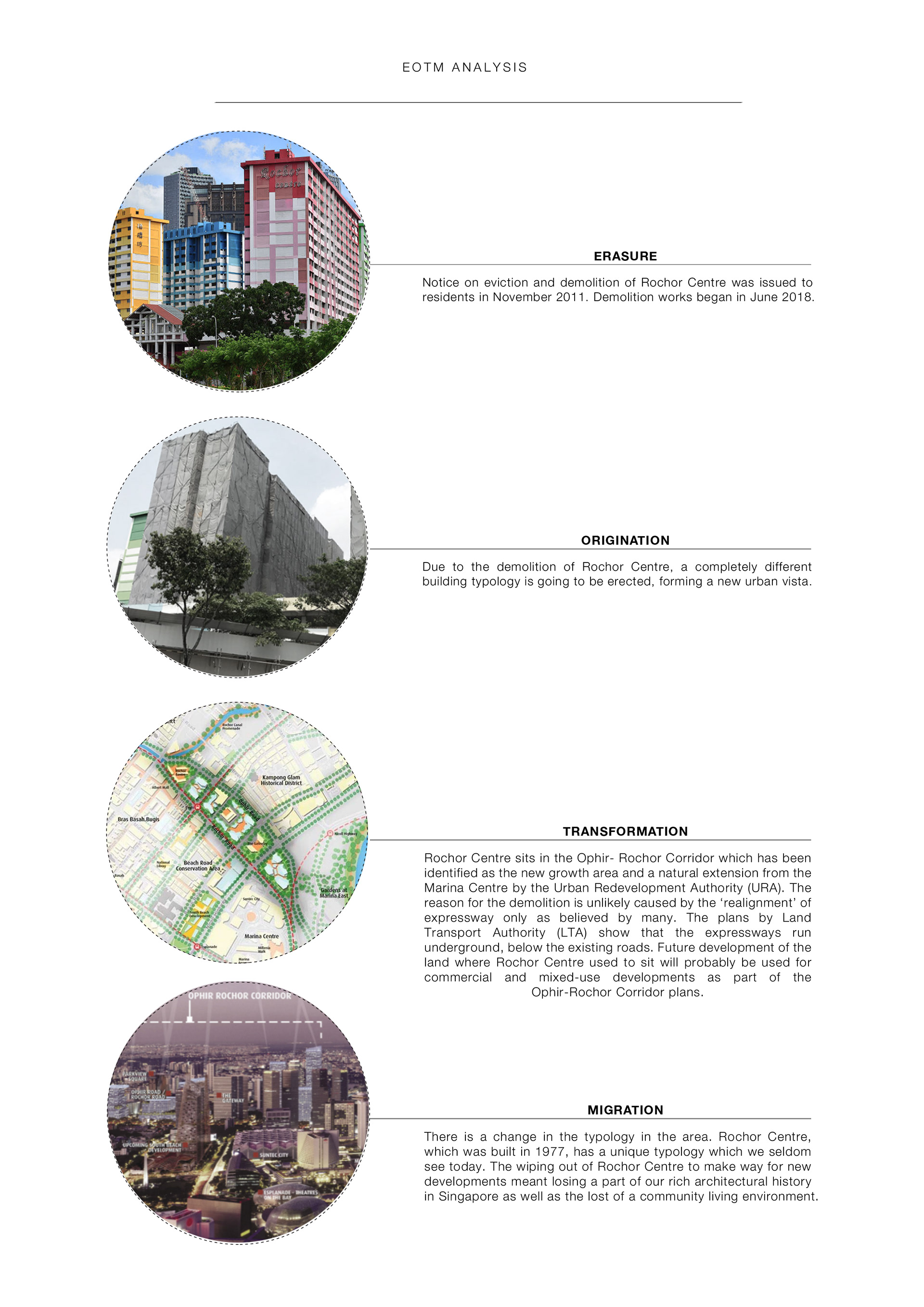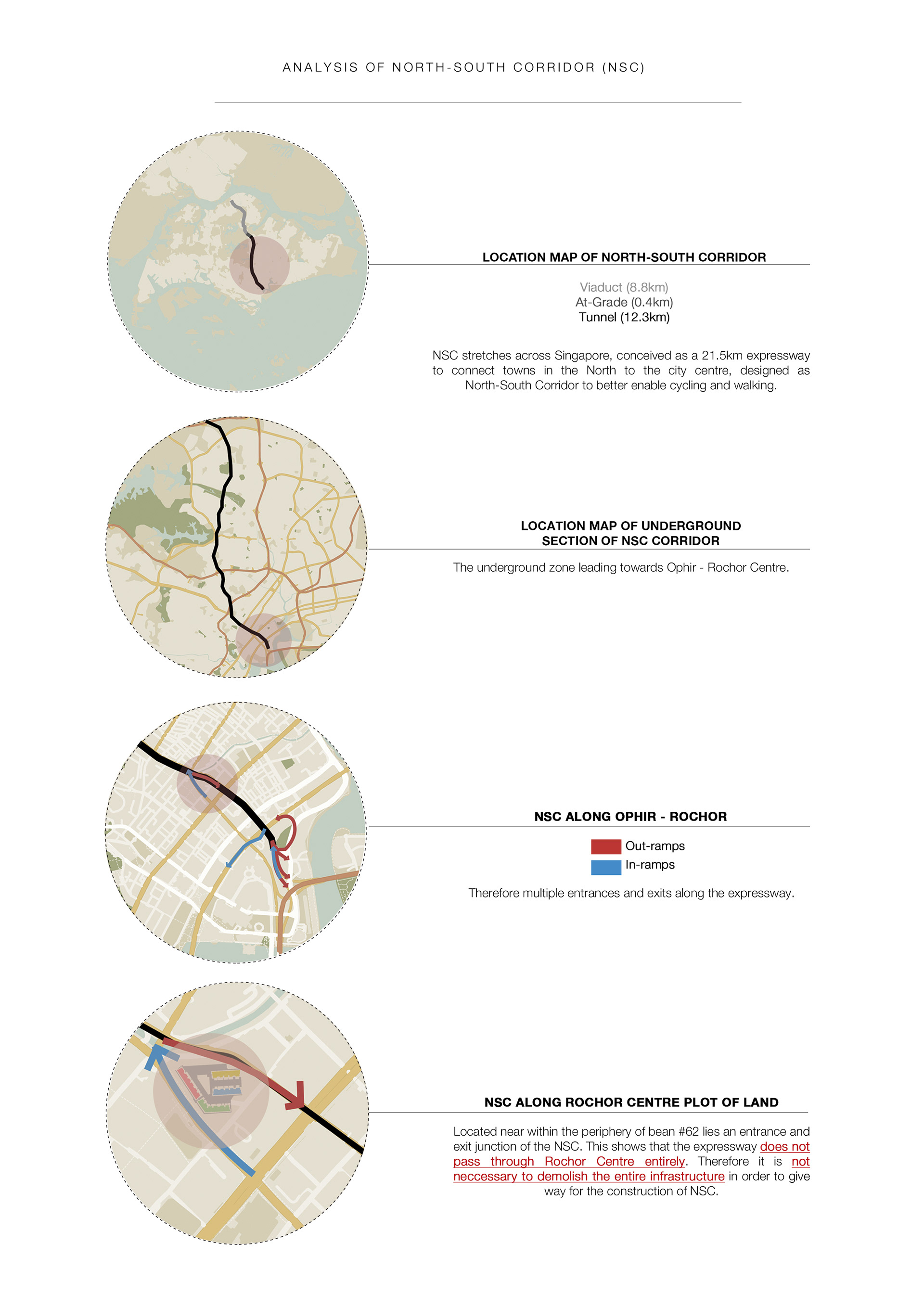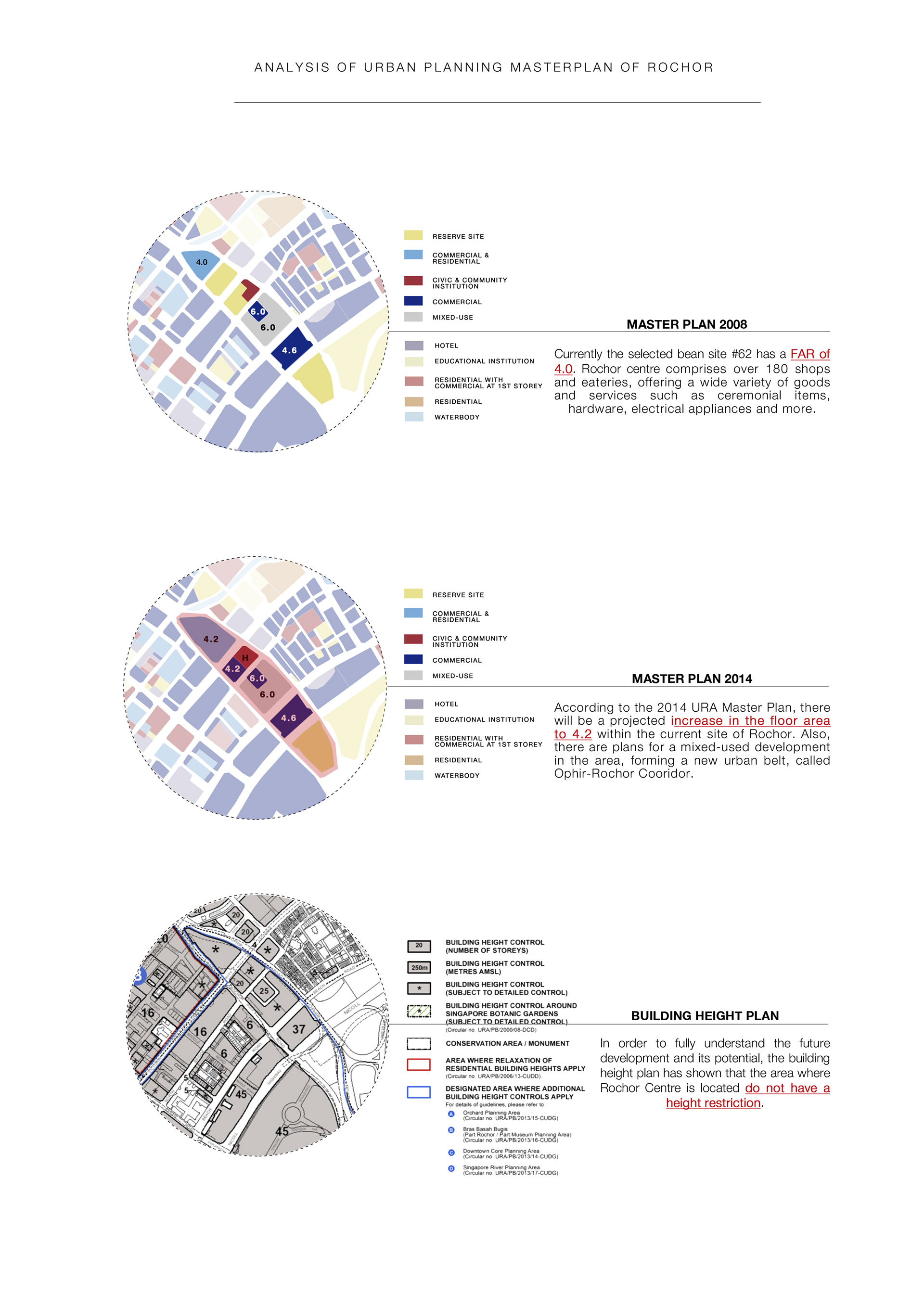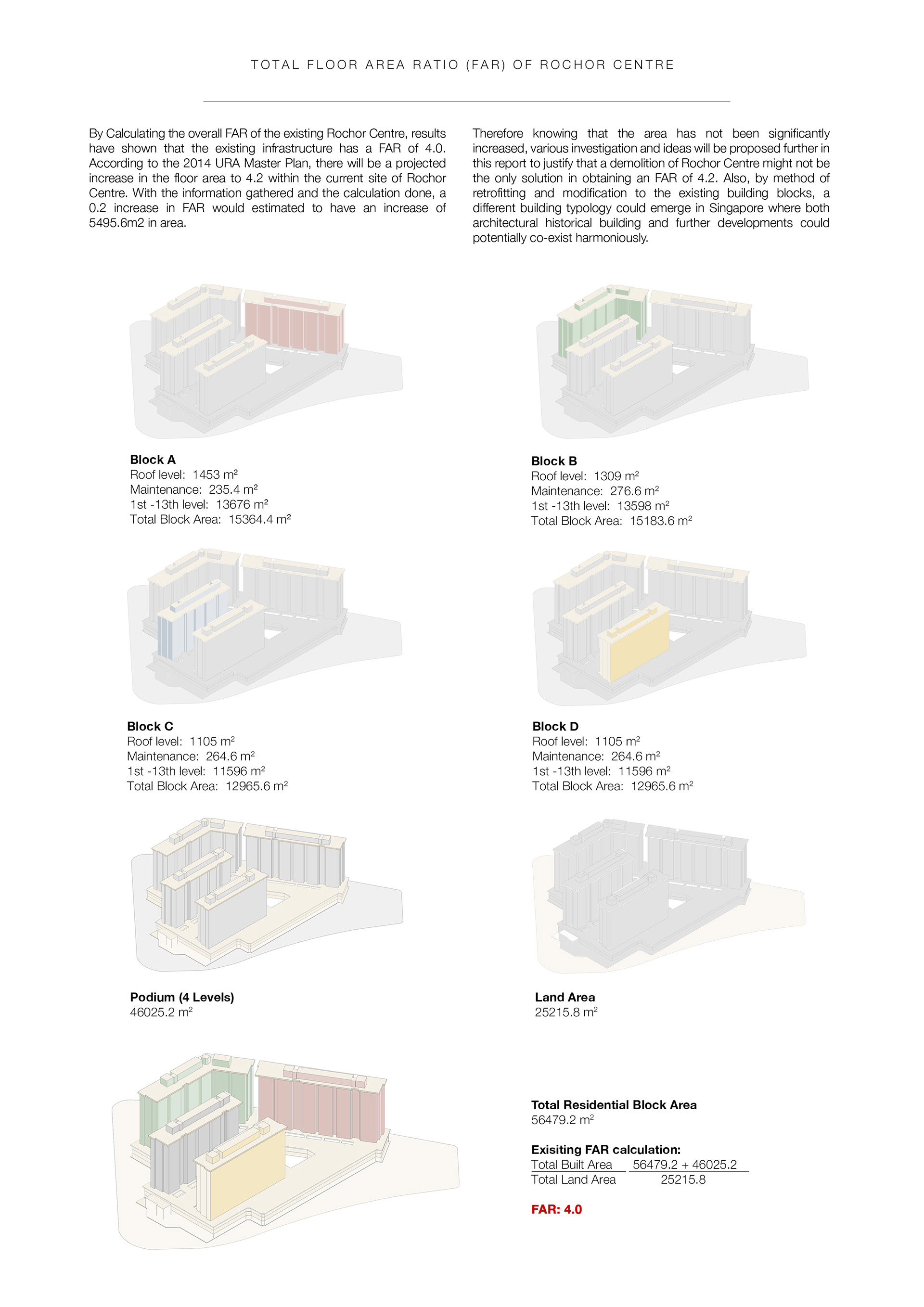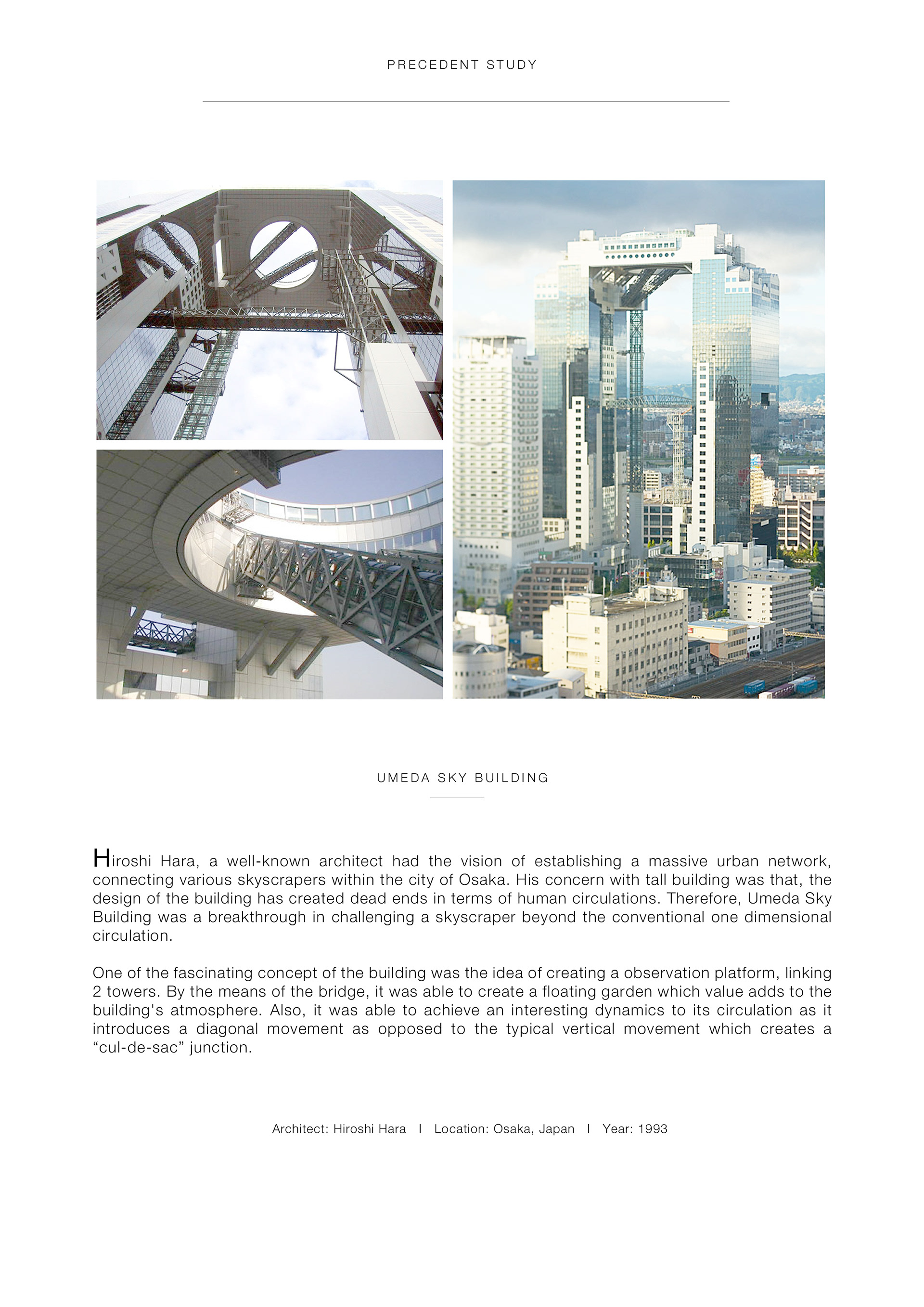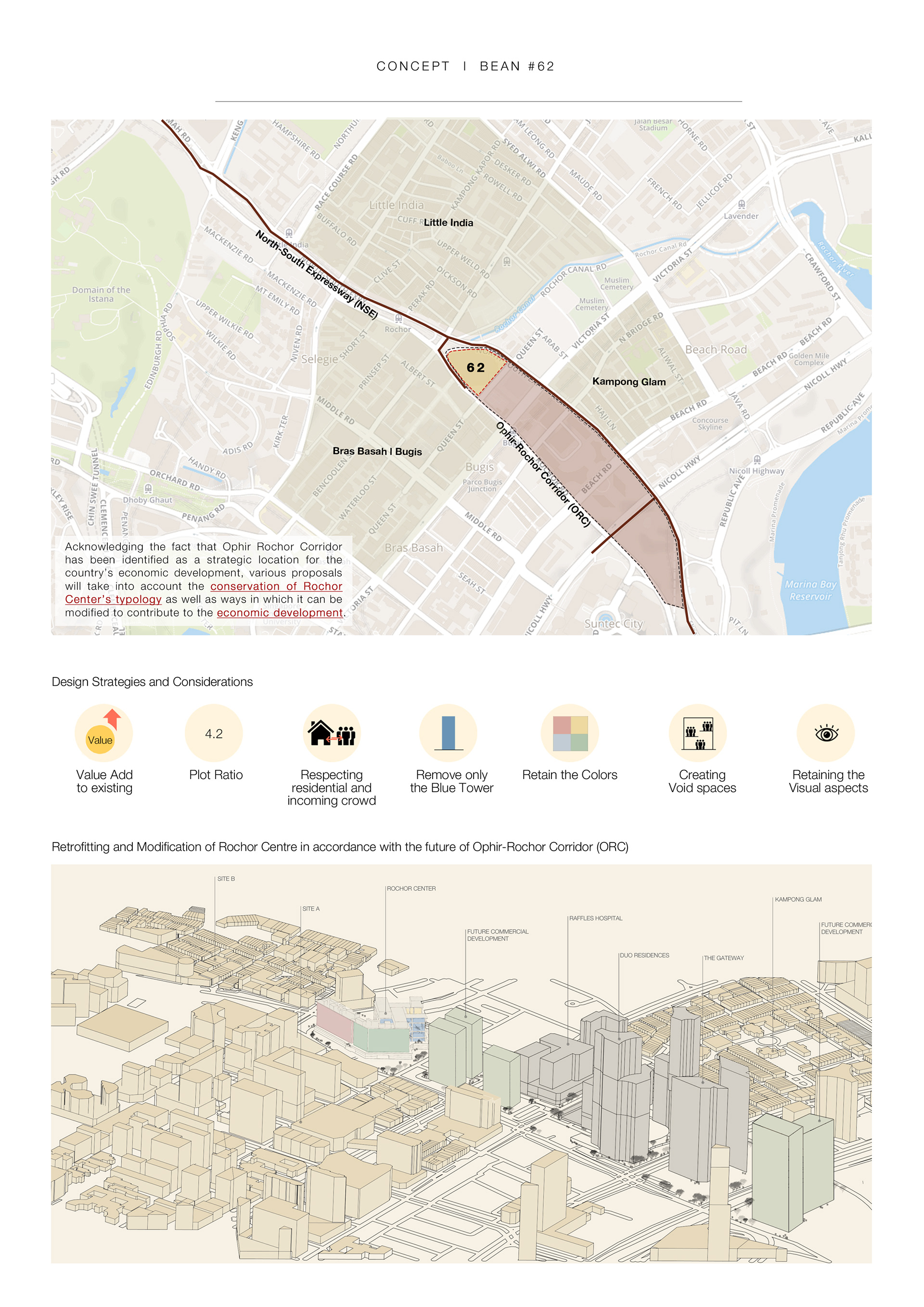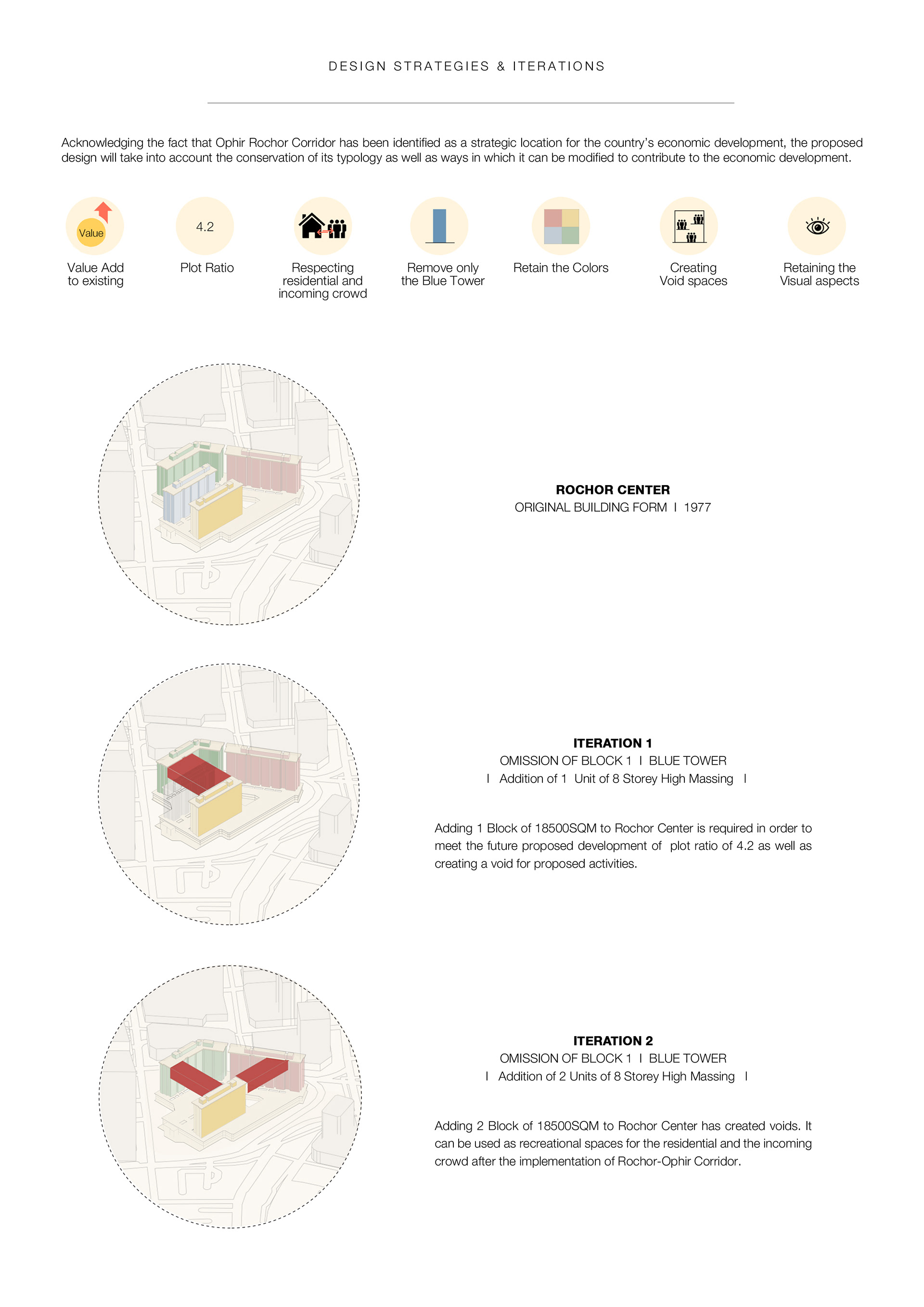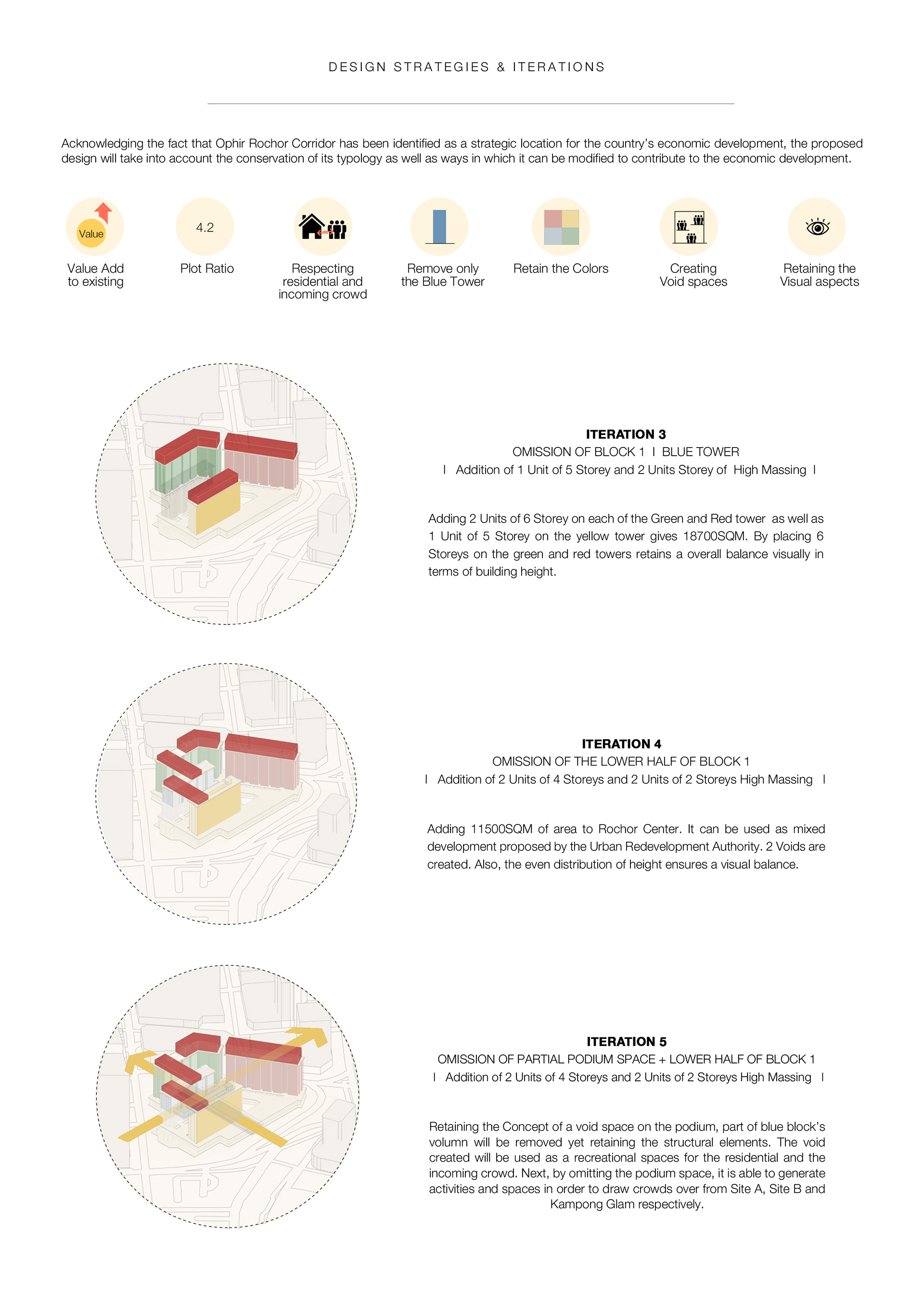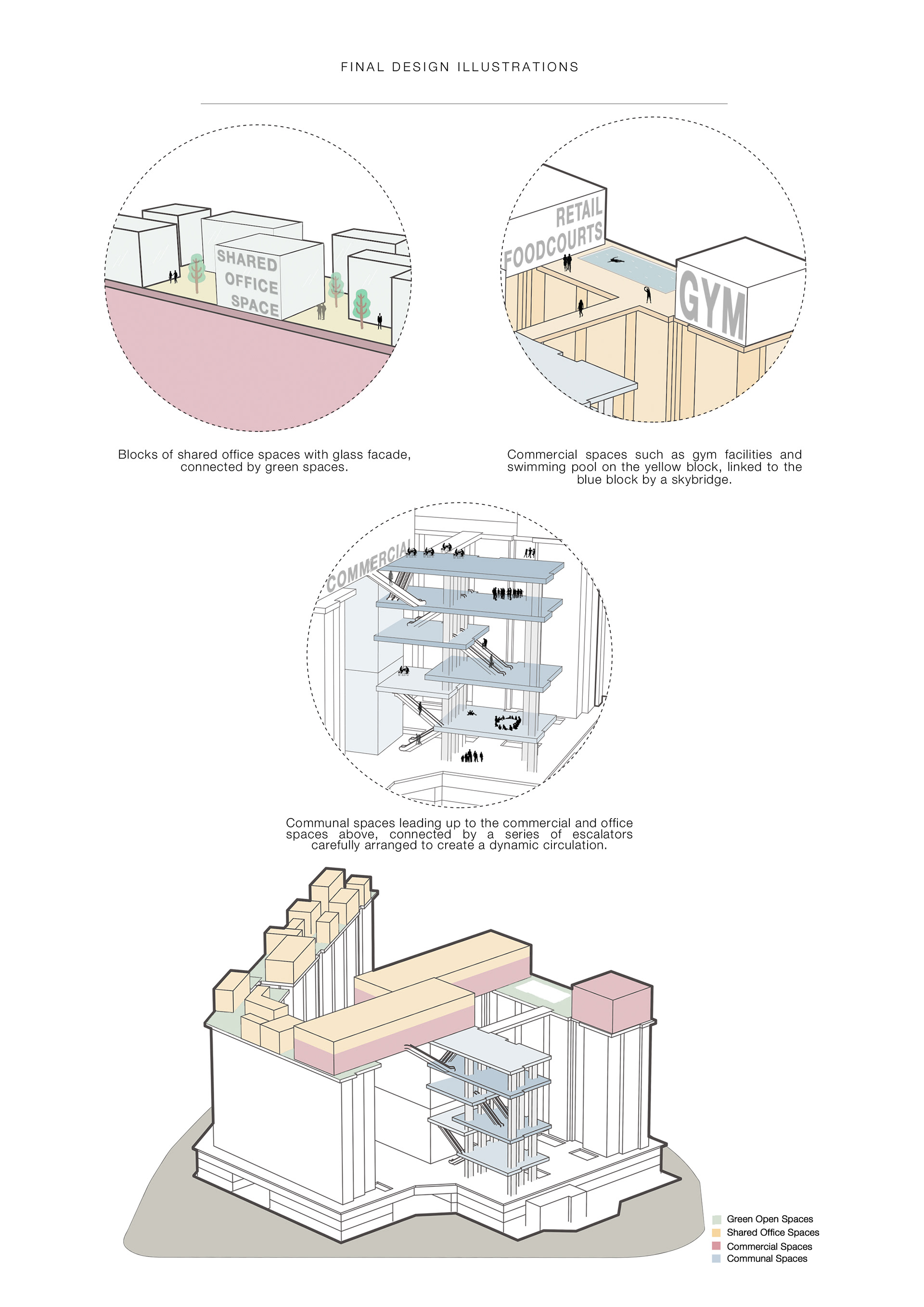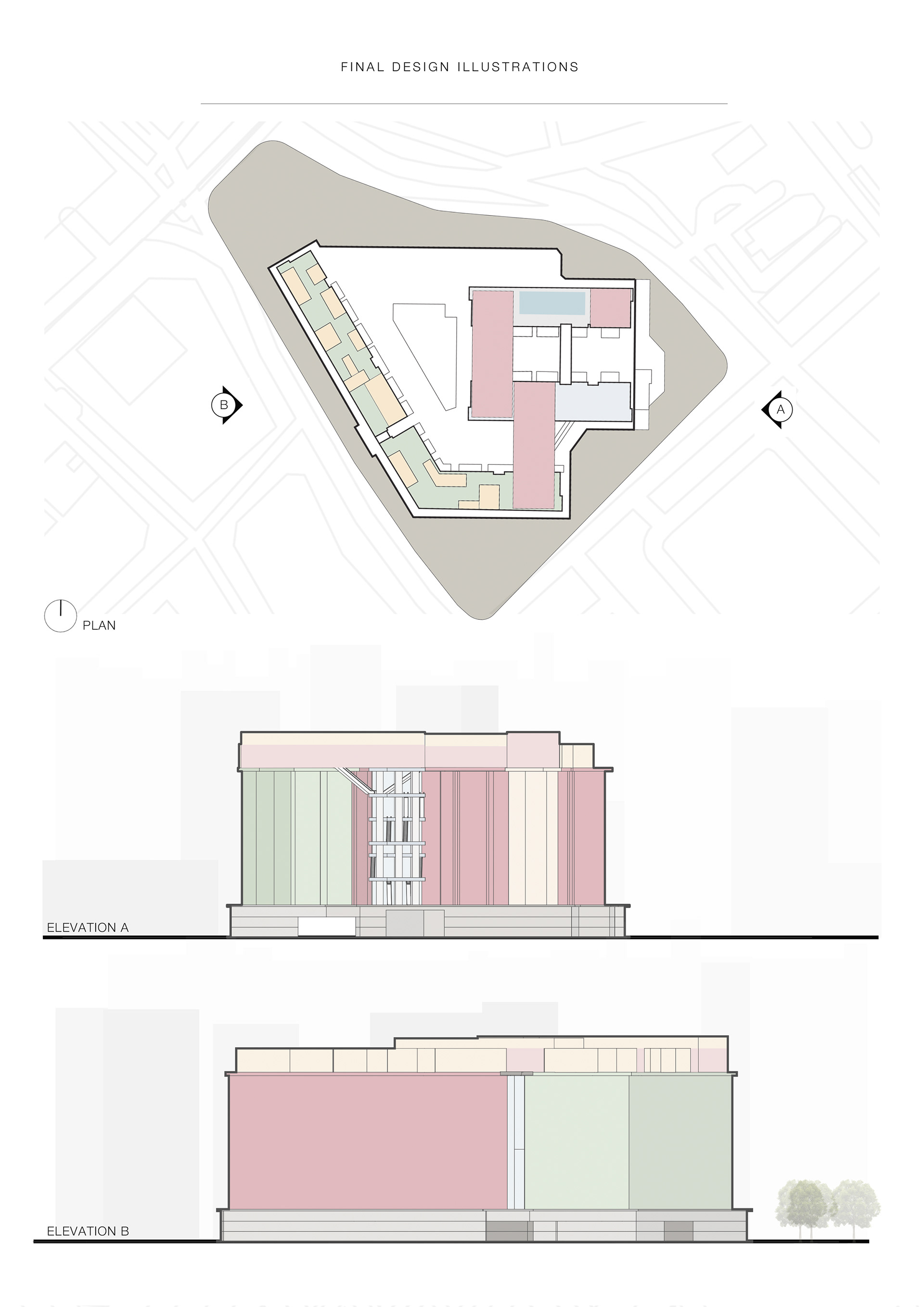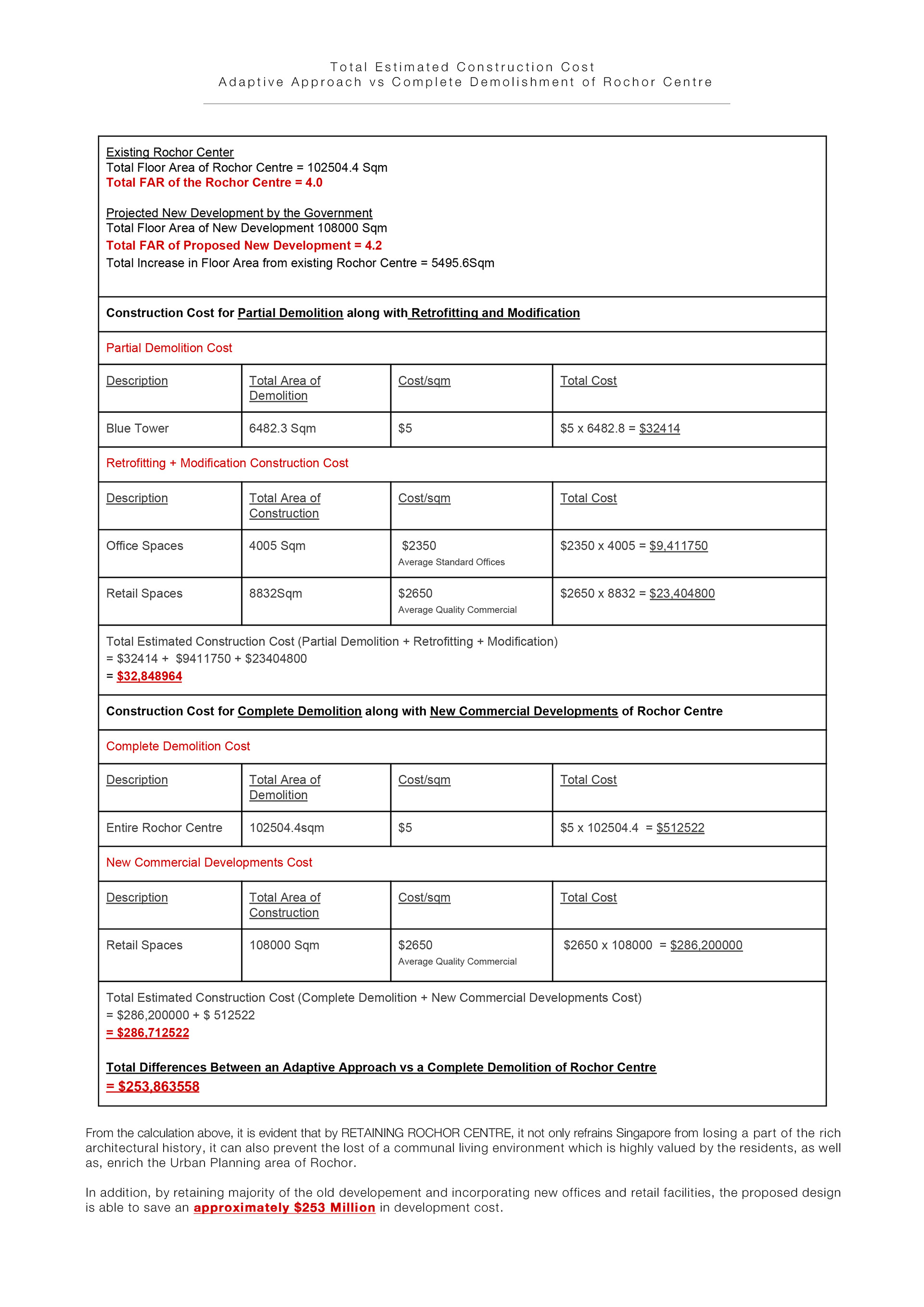 To Bend
In this design project, I explored the bending properties of wood. Through a series of experimentations, I discovered different methods of kerf cutting. At the end, I proposed a design installation which depicts wood as a form of drapery, challenging the notion of wood as a hard and rigid material. Wood has now transformed into a flowy material through kerfing.